Introduction:
The soul of the story, that particular ability to invent images, stories and characters is fantasy. In people where it is predominant, if not understood, it generates strong conflicts. Childhood is the ideal abode of fantasy, where there is no limit unless imposed by adults. But when the child becomes an adult and tries to live like everyone else, devastating conflicts begin to arise. She will try to fight that "disease", until she reaches the edge of annihilation. She will win that fight, managing to reach normality. But, after discovering the happiness of childhood unlike a gray and amorphous adulthood, will cause a sense of unhappiness such as to push her to go in search of fantasy, the other part of her. A new Martina will be born in her fullness: a child and an adult, no longer in conflict but with a mental power difficult to imagine for us ordinary poor people.
It's not a novel to read casually. The precarious linearity and the continuous temporal jumps that can represent a defect, have instead the advantage of describing the soul of the protagonist and her conflicts. If reader does not feel like Martina, he will not understand the story and will consider it a fantasy novel a bit shabby, although well written.
domenico corna
-----------------------------------------------------------------------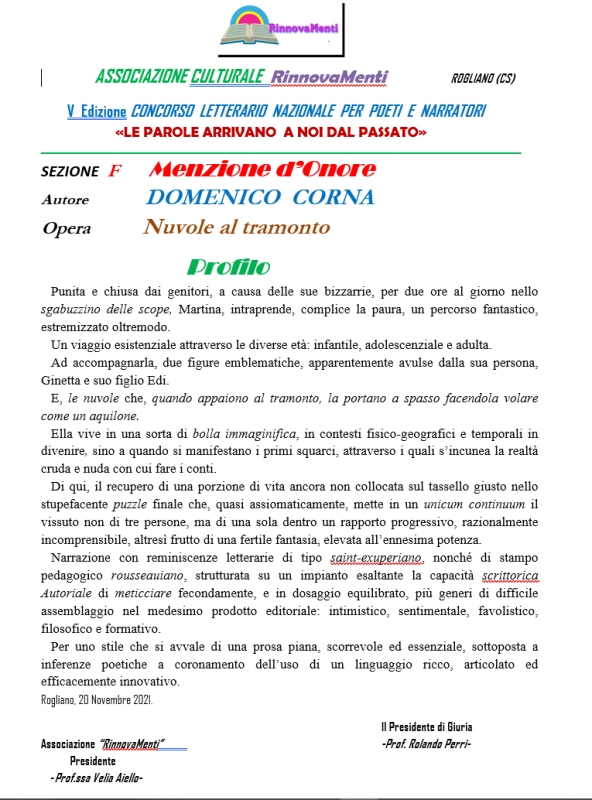 Punished and closed by her parents, because of her bizarre, for two hours a day in the broom closet, Martina, undertakes, accomplice to fear, a fantastic path, extremized beyond. An existential journey through different ages: childhood, adolescent and adult. Accompanying her, two emblematic figures, apparently detached from her person, Ginetta and her son Edi. And, the clouds that, when they appear at sunset, take her for a walk making her fly like a kite.
She lives in a sort of imaginative bubble, in physical-geographical and temporal contexts in the making, until the first glimpses are manifested, through which the raw and naked reality wedges itself with which to deal.
From here, the recovery of a portion of life still not placed on the right piece in the amazing final puzzle that, almost axiomatically, puts in a unique continuum the lived not of three people, but of only one within a progressive relationship, rationally incomprehensible, also the result of a fertile fantasy, elevated to the nth power.
Narration with literary reminiscences of the Saint-Exuperian type, as well as pedagogical Rousseauian, structured on a plant exalting the Authorial writing ability to mix fruitfully, and in balanced dosage, more kinds of difficult assembly in the same editorial product: intimistic, sentimental, fable, philosophical and formative.
For a style that makes use of a flat prose, sliding and essential, subjected to poetic inferences crowning the use of a rich language, articulated and effectively innovative.
Rogliano, November 20, 2021.
-------------------------------------------------------------------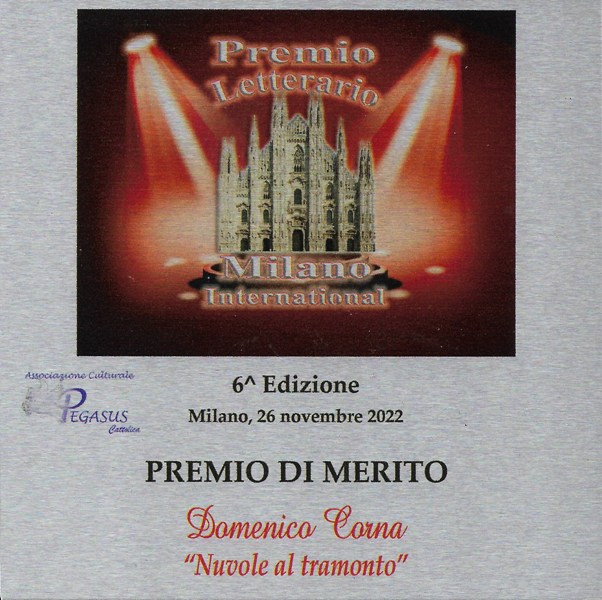 -------------------------------------------------------------------
Independent reviews about this book
Kirkus Indie, Kirkus Media LLC,
ForeWord Reviews Clarion Review
Austin, TX 78744
In this mystical novel, a girl finds herself torn between her own reality and an alternate world she's created in her own mind.
This debut novel opens with Martina waking up in the woods, with no memory of what has happened to her. She wanders toward the home of a woman named Ginetta, who tells her about different events from her past. Martina has no recollection of them, and Ginetta seems surprised and disappointed; it's clear that something odd has happened to Martina's mind. Over time, Martina begins to have scattered memories—most notably of a woman named Edi. Corna's elegant attention to detail allows readers to immerse themselves in the setting: "The cicadas pushed their singing from bush to bush, far away. Intense flavors came to her nose."
The novel's second section focuses on Martina's teenage years in a northern Italian city. Her family situation remains unclear; random friends come in and out of her life, and some are dying from drug abuse. After Martina has a strange reaction from trying some "smoke," she feels alienated by the local townspeople. These scenes, which initially seem misplaced, offer insight into Martina's past while spinning a web of confusion, and the author fills them with strong, scenic prose.
The third section jumps back further to Martina's childhood, and reveals the details of Martina's odd memory problems. As a child, Martina has frequent conversations with animals, which upsets her parents and causes her classmates to see her as strange. As a punishment, her father locks her in a closet for two hours each day; surprisingly, Martina begins to enjoy it, using the time to have vivid dreams that take her to the world of Edi and Ginetta.
The final section reveals that her imagination may not be completely fictional, as her dreams and reality collide.
The novel keeps readers asking questions throughout, but its fragmented style often means that the puzzles never quite fit back together. However, readers who enjoy introspective, philosophical stories will
likely enjoy it.
A poetic novel that effectively integrates elements of science fiction, fantasy and drama.
------------------------------------
This well-crafted and engrossing novel launches a surreal exploration of the power of imagination—in particular, the imagination of its hero and survivor of an abusive and uncertain childwood, Martina.
The book's overall movement supports a central point or thesis of "what thought can do if properly guided. Thought can get where you want. To heaven, if you want, or in a darker misery, if you think there might be and you are afraid—terrible nightmares in a living hell"
------------------------------------
2021 July 16
Night Clouds is a symbolic journey that involves and upsets the reader, thanks to a narrative entanglement that recalls literary appearances halfway between Antoine de Saint-Exupery The Little Prince and Jostein Gaarder The solitaire Mystery. The author arrives at a search for meaning through an indefinite time horizon that, over the pages, takes more meaning from time to time, up to a final able to change forever not only the protagonist of the novel, but also the reader who followed her throughout the journey of her pilgrimage.
Corna's novel is presented as a story that leads from the non-existent to the existing, between the harsh reality lived by a girl and the imagination inherited from childhood, in a journey that goes beyond the present, in a sort of itinerary Beyond dreams. The protagonist, through a path full of obstacles, made of memories, intimate moments, internal upheavals past and present, rediscover the pain and relief felt in the course of life, against the background of a youth scorched by delusions and addictions that have addicted her. In doing so, she seeks a truth that she does not know she has, convinced that she possesses it, that will direct her towards a surprising end, with a thousand symbolic and literal meanings.
From the very first pages, the author's choice not to give precise spacetime references proves to be right, as it gives the novel an aura of mystery only apparently in contrast to the meticulous description of the places and feelings experienced by Martina. The reader feels lost, like the protagonist herself, who does not know where he is, nor what he is looking for, although there is always in the background the hope of a greater truth that leads to read the novel in one breath. And yet, even if we know nothing about her, made indefinite as well as the environment in which she lives, the meticulous and never banal language used by Corna allows us to portray her punctually under the emotional and character aspect, in a sort of fusion between past and present, between what we know and what we don't know, between what's unconscious and what's conscious. This "timeless" stylistic connotation has the advantage of producing an almost surreal atmosphere, to the point that it seems to be there with the protagonist and to accompany her to discover herself, page after page. The absence of orientation drags, in other words, emotionally and inwardly, so that the reader feels involved in the narrative of which he himself becomes the protagonist, as if to discover the meaning of his own existence and not only that of Martina. This way of writing romantic and contemplative at the same time, imaginative and dramatic, poetic and prosaic, thus leads to the representation of places, feelings, spaces and moments that have neither a defined frame, as universal, where Martina's concerns, fears, paranoia, questions and doubts are, after all, our own. It is we who are lost and who seek comfort in the imagination or in that ability to imagine that we have lost, to avoid, even for a moment, from everyday problems. It is we who forget and look forward to remembering what we were and, at the same time, what we wanted to become.
In the implicit absence of cardinal points, during the reading everything takes paradoxically, and slowly, meaning. Line after line a latent meaning makes its way back and gives strength to events and feelings already narrated that seemed not to have. Just when we resign ourselves to fantasy, to wandering through unknown mental and symbolic itineraries, to not having a goal, following free associations of Freudian memory, we rediscover another novel within history, through repeated reversals of the scene. From chapter to chapter, like a puzzle in the process of completion, every piece of the existence of Martina (and, therefore, of the reader) is placed in its place, within a narrative plot where every word, every detail, every emotion find relief. The continuous references between chapters, sometimes confused with each other, end up creating a particular world, original, in which writing appears a painting and life a world to color, draw, imagine, where every line, every color, Every brush stroke is where it should have been. At the initial chaos, the order of things takes over, the paradoxical takes over the habit of knowing who you are and what you want, as microworlds inside other planets, in an eternal return of which Martina goes looking for inspiration clouds that, in the sky, they trace the thoughts on which to leverage.
Night Clouds, however, is not just a journey of self-discovery, but something that goes beyond the mere meaning of words. In this inner journey, in fact, there is a rediscovery of the values of childhood, of emotions lived and forgotten, the effects of drugs, the importance of giving meaning to things to rediscover them in a different light and give them back their lives. The clouds inspire Martina to build, as a child and as an adult, an imaginary world, all her own, that is able to give her a refuge from drug addiction, from hospitalizations, from the terrible disease of which she suffers and from which she cannot detach. In the already mentioned intersecting between imagination and reality, the first therefore takes even more sense in relation to the second, as if it were the only way out of the problems. And in this continuous reference between creativity and concreteness, the author seems to emphasize several times, through Ginetta, the importance, as young people as adults, to preserve the imagination, not to forget what you have been, as well as the childlike power to create parallel worlds, because often just such rediscovery generates the only way to solve the problems that life inevitably poses before adults. The rediscovery of the past then becomes a kind of therapy, not illusory, but real, in a world that, only partially, it is. Because, on the other hand, we all have, like Martina, a dark closet, that we fear or have feared, of which we keep unconscious ghosts, memories of a past that is alien to us and that seems not to belong to us, from whose fears we seem not to be able to escape like eagles without wings, when instead we have only forgotten how to fly.
Aware of this inestimable inner value, almost following in the footsteps of David Bendictus' The Return to the hundred acre wood, Martina rediscovers the creations she no longer remembered, that is, the world she had designed and made her own, through her inseparable friends Edi and Ginetta, suddenly forgotten, but a memorable time. It does so at the very moment when everything is seemingly accomplished, while the clouds are at sunset, recovering from the unconscious what it was, under the wounding blows of a drifting youth of which it feels victim. The surprise is just around the corner, because in the dreamed world as a child recognizes new adult values, new parallel lives summarized in their own, and realizes that she is more than just a Martina, is the result of Edi and Ginetta together, of past lives, passed yes, but real in the hour, of all the emotions, all the thoughts left scattered in time, that will meet in a single moment, the only moment longer than infinity: the future time of the heart.
------------------------------------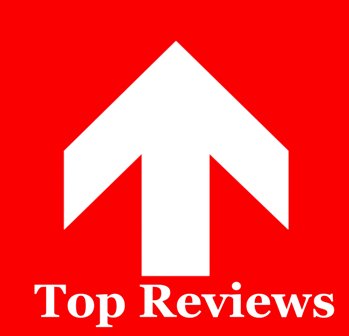 2022 May 19
@unteconlapalma
https://unteconlapalma.com/2022/05/19/
recensione-nuvole-al-tramonto-
"She did not know how long the white clouds and the warmth of the sun had enraptured her attention. To find herself sitting on a large meadow, leaning against a tree with her nose turned upward, was all that memory suggested to her at the moment."


Plot

A girl finds herself torn between reality and an alternate world created entirely by her mind. Imagination will force her to traverse a path full of unexpected events and pain, against the backdrop of a town square populated by drifting youth. The riddles Martina will attempt to solve are also the riddles of the reader who, in a romantic and contemplative novel where fantasy, drama, and poetry are integrated, will search for her own introspective, philosophical, human story.

Review

Welcome boys and girls to this new review dedicated to the book by Domenico Corna, whom I thank for the trust placed in me. The choice to accept this collaboration, is mainly due to the theme chosen by the author. Those who have been familiar with the profile for some time, will have noticed my constant carelessness or continuous alternating absence because invaded by a thousand ideas and moments of personal loneliness. This "world" of mine, discovered and accepted now by yours truly, renders in the eyes of outsiders, that sense of dreamy absence. Well, are you people able to distinguish the thread that divides reality from fantasy?

"That missing memory was a more serious problem than she had imagined. She had lost much more than a few moments: back in time, she could find nothing. Her mind was an empty box, completely blank."

Martina is a child unlike any other, with her little face always turned away and her head in the clouds, living in a constant need to dream. Without initially understanding the difference between reality and fantasy, she will be cast aside because she is "otherwise" capable of being with other people, without understanding that her daydreaming is a precious and rare gift. Always close and sensitive to everything, Martina is capable of "living" with every living being, never becoming infected and contaminated. Objects, animals, people, are pieces that recognize in her, that primary role of everyday life. Although present, however, the protagonist wanders between thoughts and words, remaining in her own dimension of things and engaging the reader along with her world.

"But even more so at sunset," Ginetta continued, "sunset was the time when you gathered dreams as if it were picking fruit from a tree. You used to say that thoughts become true when the clouds appear at sunset and carry you around making you fly in the same way a kite floats in the sky. How many times I wondered if the day would ever come again when I would hear you speak in this way."

Understanding the actual materiality of our person, it is quite enlightening because Martina's existence, surrounded by this society attached to appearance but without substance, too fast to pause and think, a prisoner of everything made matter, has lost the real contact of things and lost that carefree feeling of dreamers. People's sensibility is replaced by the glittering existence falsified by erroneous and false ideals.

"A cloud brushed her face and she had the feeling of a soft caress. She smiled as she became aware of a distinct image within it. It floated softly as if inside a soap bubble. Then the cloud slowly rose until, reaching a certain height, it burst, releasing the image inside and transforming it into a powerful light such that it illuminated the horizon and then, soon after, faded away."

Domenico Corna's vision, through Martina, shows us how much we are afraid to "see," "feel," and "imagine" because we are increasingly accustomed to having things easy, quick and without a minimum of mental effort. How diversity is now synonymous with the strange, unusual and inexplicable...reducing everything to mere outward judgment without trying at all to go beyond it, commenting only on what remains on the surface. I really appreciated the "poetic" tone and every little reflective spark, hidden between the words. Night Clouds is a real, tangible, concrete sky, readable only by those who really want to delve into their hearts.

""Are you a cloud?" asked Martina pointing her finger. "You are a cloud, I recognized you. One of those red clouds that after thunderstorms never want to go to sleep and just stick to the sky, awake until late at night. You are a night clouds.""

I consider that this reading, of pure fiction, should be savored in case of true interest because without a minimum of inclination, it is not possible to perceive even a tenth of what Domenico wants to express. Obviously the slow and detailed pace, is a symptom of recalling the ticking of our time, hectic apparently but always composed of the same minutes or seconds. Appropriate to our current state of mind, if undertaken with heart and a dash of mind.

"We will summon all emotions,
all the thoughts left scattered through time.
They will come together in a single moment,
the one instant longer than infinity:
the future time of the heart."

Certainly the "tone" might come across as "thick," but I recommend you give it a try because you will be amazed. One of those readings that, over time, I will do again and again to understand how much my heart has evolved over time.

------------------------------------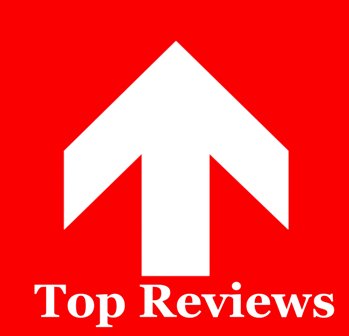 2022 May 10
@malatedilibri
"How many people, behind those smiles, hid a sadness and despair like hers?"

Night Clouds is Martina's story. The story of a little girl who grew up too fast. A story of bad vices and bad company; of roads, of bad choices that, at least once, marked our lives.

Martina has no hobby, no interest. An entertainment to distract her;
a compass to tell her where to go. So, day after day, she is wont to drag herself through a square packed with bad vices and souls who, like her own, between puffs of smoke, search for their identity.

But Martina's story begins when it seems to her that she has hit rock bottom; that she is crazy. When she will no longer be able to distinguish between imagination and reality. When the impact of what she was will rain down on her what she is. And, at that point, one big question: but Martina, exactly, who is she?

"Two are the lives: one to be lived and another to be invented."

I saw myself in Martina again. Like her, we have all been, at times, builders and destroyers of worlds, haven't we? Kind of all dreamers, don't you think? How many stories have we told ourselves since childhood? And how many have we experienced, without really being able to touch them?
In my opinion, so many. Too many.
We create and destroy. All the time.
And I don't think anyone should take that away from us: the chance to see more. To look up and imagine the world tailored to us.

With his fabulous prose, domenicocorna.it has been able to show me that, when reality is mixed with imagination, you are able to create wonderful places. And I thank him for that.

I admit, however, I got lost in the ending. Yes, because the ending, with its myriad facets, allows the reader to choose the reading key he or she prefers. I chose the epiphany, the final recognition of self: that exact moment when all the pieces fall back into place and Martina finally understands who she is.

------------------------------------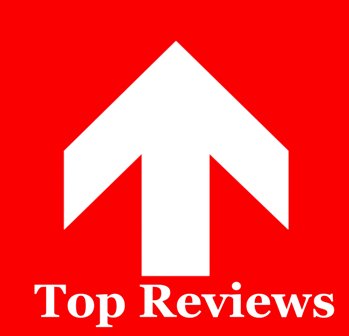 2022 April 30
@malatedilibri
This novel is a journey: an alternation between dream and reality, a journey through time and space, outside and inside the mind of the protagonist. It is not easy to explain, especially without revealing too much. This is a very special book that makes us think about how children have the ability to make their imagination sweep and arrive at places that adults have forgotten they visited during their childhood.
Martina, the main character, appears to us as a woman, a girl, a fragile and sensitive child but will reveal herself in the course of the narrative as an extremely deep and strong person.
This book is very special and I must thank Domenico Corna for giving me the opportunity to read it. I recommend it to all readers who, like me, like to discover the meaning of books page after page, do not like predictable stories and, above all, want to give their own interpretation to the story even after finishing it a while ago, when they have had a chance to reflect on what they have read.
------------------------------------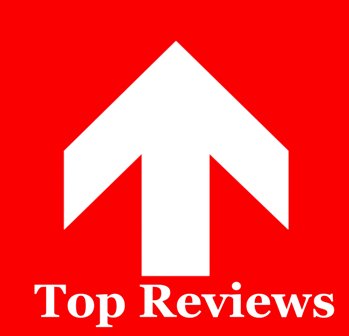 2022 April 10
@anna_esposito68
The novel Night Clouds published by @robinedizioni and written by @domenicocorna.it is not easy to classify, but this does not affect its value at all. The novel is in fact rich in suggestions, has a delicate prose, sweet but not without effect. The themes are varied, but we can say that the main theme is that of fantasy. It often helps us to dream, to live another reality of escape when life does not please us; the theme of "diversity" almost always perceived with a negative connotation, rather than as an inexhaustible source of wealth; the theme of drugs, a reality in which the protagonist of the book lives for part of his youth when, for too much loneliness, begins to attend companies not recommended. Martina, the protagonist, since childhood is a "special" child, with a vivid imagination, who can talk to everything, plants, objects, animals, and it is precisely for this reason that is labeled as different and often punished. She has a special relationship with the clouds with whom she talks and confides. Throughout her existence they will be her closest friends and confidants. Martina slowly builds a parallel reality, creating reference figures that replace her family, and in which she finds comfort and refuge. The book is the story of the various phases of Martina's life, her important encounters, her often difficult experiences and her solitude. The world Martina has built for herself protects her almost like a mother's womb, but sooner or later it's up to everyone to grow up... Will Martina be able to find her true self? A mixture of fantasy, poetry, and fiction, this book is a journey somewhere between fairy tale and reality that touches on important issues with poetry and delicacy. It carefully explores the dynamics of youth, which is why I think it is also suitable for a diverse audience of all ages. I thank Domenico infinitely for this beautiful gift.
------------------------------------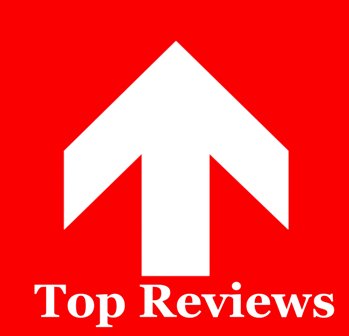 2022 April 05
@i_libri_di_chiara
https://www.youtube.com/channel/
UCLaqtPvmrgkHha8Ai78KF6w?view_as=
We follow the story of Martina, a girl with a very powerful imagination that will lead her to relate with a reality not easy, made of pain and confusion, but unfortunately very present in our society. She will find herself thanks to a world created by her as a child, in a condition of suffering and terror.
The originality of this book lies precisely in the fact that imagination and reality almost merge. It is difficult to speak exhaustively about this book, you have to read it and immerse yourself between the lines. The style is very close to poetry, also there are reflections on existence almost philosophical.
In short ... drama, imaginary dimension, almost fantasy, poetry and philosophy are all enclosed in a single novel!
Martina has accompanied me in this month, which has not been easy, keeping me company and giving me strength.
Like her, I often look at the clouds, the shapes and colors they take on at different times of the day.
I highly recommend reading this novel and thank the author for giving me the opportunity to get to know him.
------------------------------------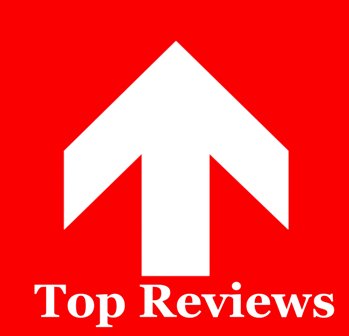 2022 April 03
@lestagionideilibri
"Mistakes have no age. They're just mistakes. "
Martina, a young girl, found herself without memory and in a world she does not recognize. She will try with all of herself and the help of a person apparently unknown to her, Ginetta, to remember and put back together the events from the end of her adolescence, her last memory, when she had stopped taking refuge in her imagination, leaving room for a life made of people and wrong choices.
Will Martina be able to find her lost self in a reality made of good and evil?
I loved the character of Martina with her fears and fragility, but with the willingness to face her memories, never backing down, through the various steps of her life, she tries in every way to find the little girl full of imagination that is in her
I must say that the author of this gem, has created a story that involves and overwhelms the reader fully, in a sweet and delicate, almost fairy tale. You find yourself in a world suspended between reality and fantasy, marked, above all, by the descriptions of the setting that play on the contrast between the gray of the city and the bright colors of nature
A style, that of @domenicocorna.it, which has completely captured me and made me devour this book in a very short time
I thank the author for allowing me to return a little child, like Martina, too, through the clouds.
------------------------------------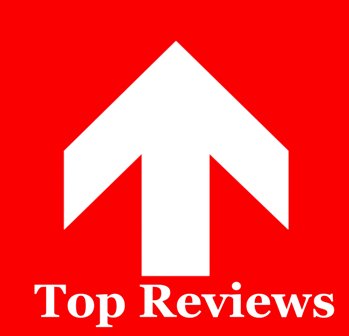 2002 April 02
https://respiridinchiostro.
blogspot.com/2022/03/nuvole-al-tramonto.html
Night Clouds has the intrinsic power to raise the imagination of the human being, dragging it to the highest skies or to the foamy waves; carrying with it an important warning: we should not be afraid of imagination and where it can lead us.
A multifaceted novel, capable of exploring different themes, including the troubled moment of transition between childhood and young adulthood or the inexpressible fear of not knowing how to belong to this life that flows, dosing them well between them, without being superficial or confusing.
We are faced with an extremely delicate book, with a descriptive and poetic narrative that creeps, like a light breeze, inside the reader leading him to places where the imagination blooms continuously, without knowing withering.
Among its pages full of fantasy, suspended in a reality a bit 'gray, fits the story of our protagonist, Martina.
Martina is a girl who has always felt out of place, unable to conform and find her place in society. Since she was young she has been attracted, like a moth, to the lively and particular light that emanates from the square of her town; here begins a long phase of estrangement from everything and everyone who does not live according to the slow rhythms marked by the inhabitants of the square. Between tuned guitars and rolled joints, Martina, consumes years of her life in a limbo, which does not make her feel wrong.
But if the square at the beginning represents the lifeline in a hectic and pre-packaged life, slowly changes its characteristic, becoming a place full of dangers, pitfalls and especially motionless.
Reading that novel we learn about the special ability that our protagonist possesses, namely, the ability to create an imaginative world in which to take refuge and give life to it. As a child this precious ability of hers was well guarded and administered, it allowed her to be able to communicate with any living being and to be able to release empathy. The author manages the narrative well at these junctures, rather than being a witness and as if we were with little Martina as she creates her imaginative world, which grows and develops new every day. Imagination is felt like a seedling: if cultivated with care it can grow out of all proportion giving a myriad of flowers.
However, when Martina grows up, this ability becomes a problem that she cannot manage. Martina is dragged by her imagination, almost unconsciously, therefore, it becomes a sort of disease she cannot escape: her mind and body in continuous splitting. Martina manages to express well a complex mixture of emotions that we have all felt, at least once in our lives: divided between the desire to remain eternally a child in a time incapable of flowing and the desire to become an adult and discover what awaits her.
The final part of the novel, personally, is my favorite part as it is imbued with an inexpressible and pressing nostalgia. We peek into the lives of others and the author with a few lines manages to express strong emotions, even if only by referring to dated posters stuck in a station now disused. Chills, indeed.
So, the question arises spontaneous and legitimate, the clouds are able to narrate and the writer himself has told us a good story ... but the fantasy was only really fantasy? Or does it have a grip on reality? The author leaves it up to us to believe what we want to believe, which confirms the certainty of being in front of a novel of growth capable of being able to externalize the discomfort and complexity that every human being has to deal with, without losing sight of the precious ability to remain light in this long journey.
In conclusion, I believe that Night Clouds is a book where hope remains. The hope that it is never too late; the hope of still being able to fantasize in any way you want. The hope of still knowing how to live.
------------------------------------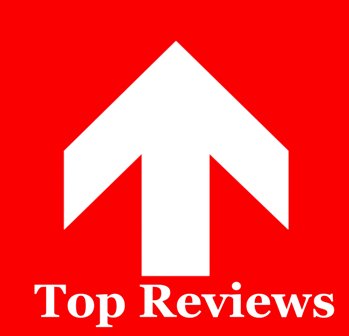 2022 March 28
@bookslifeoftania
Good afternoon fellow Readers I just finished a really intense novel that literally made me dream. It is: "Night Clouds" written by Domenico Corna
Synopsis:
A girl finds herself torn between reality and an alternate world created entirely by her mind. Imagination will force her to cross a path full of unexpected events and pain, against the backdrop of a town square populated by a youth adrift. The enigmas that Martina will try to solve are also the enigmas of the reader.
In the beginning I didn't understand what was going on but then, after the first 10 pages, everything becomes clearer. We gradually get to know our protagonist: Martina. A special girl who has a powerful gift related to fantasy. Many delicate themes are treated that lead the reader to reflect. I really liked it for this very reason. The novel is well written, full of accurate descriptions and with puzzles to solve. I empathized with Martina and it was a beautiful journey.
I recommend it, Readers.
------------------------------------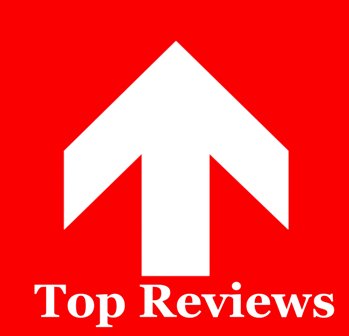 2022 March 27
https://diariogalatticodiunatraduttrice.wordpress.com
/2022/02/25/una-fuga-dalla-realta-nuvole-al-tramonto/
Dear readers, do you love sunsets like me?
To all those who love to wander with their imagination while admiring a sunset, I want to talk about "Night Clouds", a novel about the power of imagination, written by Domenico Corna.
This book tells the story of young Martina, a girl with a vivid imagination who, to escape her fears, creates a world in which to take refuge. A world designed according to her own desires, where she manages to find the serenity that the vicissitudes of real life have taken away from her; a world in which the clouds help her to reconstruct the episodes of her life.
Martina, who has few friends in the real world, makes appear in the fantastic dimension little Edi and Ginetta, a loving and affectionate mother. But what is hidden behind these two characters?
The world imagined by Martina is an Arcadian and idyllic dimension, in which the reader will feel protected and safe, just like the one who created it. On the contrary, the world that the young protagonist has to face in her everyday life is a harsh reality, a dark world made of suffering and uncertainties about the future, over which hovers a sense of anguish, fear for the fate of her and her friends.
Both dimensions are described in detail and, although the narrative is at times slow and not very smooth, the poetic and dreamlike writing style with which Martina's imaginary world is outlined gave me a feeling of serenity and a desire to close my eyes and imagine a dimension in which I could take refuge, like her, in difficult times. And maybe go back to look for those friendly clouds while admiring one of the beautiful sunsets that nature gives us.
------------------------------------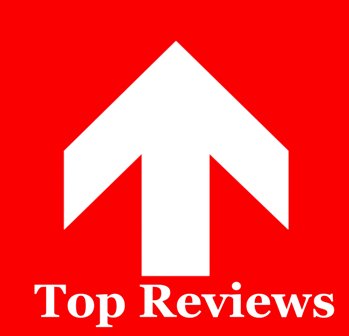 2022 March 26
@librimonica_lori
I have to be honest ... I was afraid that it wasn't my genre and that I wouldn't be able to give my opinion ... but I was wrong, the story is surreal and a bit fantasy, but it is also very logical and keeps the reader glued to the well-written pages until the end to understand all the puzzles and have the answers to all the questions.
In detail:
The book begins with the main character Martina standing, without knowing why, on a plateau looking up at the clouds above her.
She has lost her memory... she doesn't know who she is, who she was, what she did in life... she has only vague memories of her childhood... Martina was a peculiar child, strange, outside the box, misunderstood even by her own parents.
As she grew up she managed to deal her "oddities", to conform to her peers, to hang out with them and to learn about adolescent problems such as drugs, unrequited love, political fervor, bad parental relationships, diseases of the soul...
But Martina doesn't remember anything... everything is strange... from the nature that surrounds her, to the people she meets, to the feelings she perceives... then slowly, a little at a time, with a lot of suffering... she manages to free her thoughts from every heaviness, to make her imagination alive, to release those fantasies necessary to remember and recognize herself...
This book involves you from the first pages thanks to a very fluid writing and a very original and particular plot where the dream alternates with reality, where fantasy is suppressed for a mental stability, where imagination is confused with memories, where the psyche connects to nature to be reborn, where the demons of the past can be defeated with the awareness and knowledge of themselves.
------------------------------------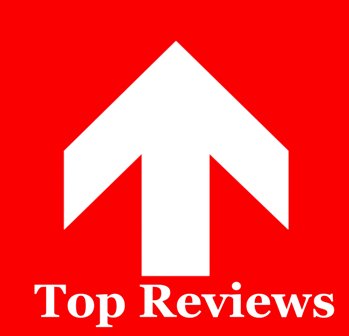 2022 March 24
Review by Giulia_books
@book_lovers
Night Clouds by Domenico Corna is a novel deep and full of feelings. The absolute protagonist is Martina, who we find already in the first pages, at the foot of a willow tree, without memory. Walking, she will arrive at the Refuge of Edi, where Ginetta, a smiling woman with a reassuring voice, is waiting for her. Where is Martina? And why does Ginetta know so much about her and her childhood? Where has our protagonist's memory gone? And her passion for animals and nature? She was a different girl, even as a child she had no similar interests to other children. When she moved to the city, she got to know the square and the young people who frequented it, young people like Gianni, who fell into heroin to help everyone.
Reality and the world created by our protagonist alternate in his soul and in his mind, the road ahead is full of pain and unexpected events. A smooth flowing and well-conceived novel, a deep story full of riddles, riddles yes of Martina, but that involve us and make us think. A novel as dense as the life of a restless soul that fascinates and involves us.
------------------------------------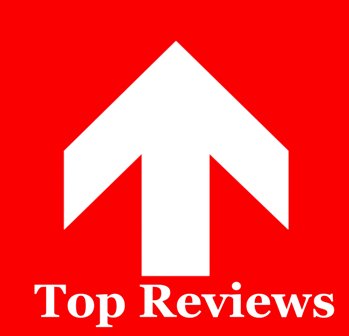 2022 March 21
Review by Maria Pina
@respiridinchiostro.mapi
"There are two lives: one to be lived and the other to be invented. The second [...] is not born when the body is born and does not end when one must leave it [...].
Imagination succeeds in raising the mind, it leads up to the top of the highest mountain to discover the whole course of life without limitations. Beyond any barrier...the whole of existence."
Being able to read this novel on the beach, with the sound of the winter sea in the background, was something magical. Night Clouds has that inherent power to make the imagination soar, dragging it to the highest skies or foamy waves.
It is an extremely delicate novel, with a poetic and descriptive narrative that creeps, like a light breeze, into the reader.
The protagonist, Martina, is a girl who has always felt out of place. Between guitars and joints she consumes years of her life in a limbo, represented by the town square, which does not make her feel wrong. Martina has the ability to create an imaginative world and take refuge in it. However, this ability becomes unmanageable when she grows up: mind and body in constant split.
Martina succeeds in expressing well a mixture of emotions, felt by all of us, divided between the desire to remain an eternal child and the desire to grow and discover.
The author managed to express a pressing and vague nostalgia, even just referring to posters in a now disused station. I got chills, I really did.
It begs the question: was the fantasy just really fantasy? Or does it have a grip on reality?
This is a novel of growth, reflection and hope. The hope of still being able to fantasize and not being afraid of it, the hope of still being able to live.
------------------------------------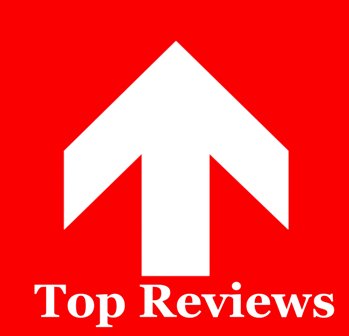 2022 March 12
@millesplendidepagine
But where am I?
My name is Martina, or so they told me, and I don't remember anything anymore, neither who I am nor who I was. I don't know what happened to me, where I am and why. She finds herself at the home of a lady who says she knows her and the events of her childhood, but who is this woman?
"Don't be in a hurry to recover your memory, let it come back on its own, without haste. [...] If you knew how important and rewarding it is to follow the imagination as it runs free, you wouldn't be running around trying to recover bits of past lives with their fears as heavy and cumbersome as boulders!"
But Martina also has a special feature, she talks to the clouds as if they were her family, she knows and understands them perfectly. "During the day, the clouds would wander around the sky running merrily, while at night they would doze off, releasing their distant or present stories."
A very interesting book, which alternates invented memories with the true present of the protagonist, all with a veil of mystery that accompanies us until the end and for this reason keeps us glued to the pages.
A book that took me and intrigued me a lot, written really very well. In addition, the fact of reading the clouds has a magical and poetic that leads you to free your mind and imagination.
------------------------------------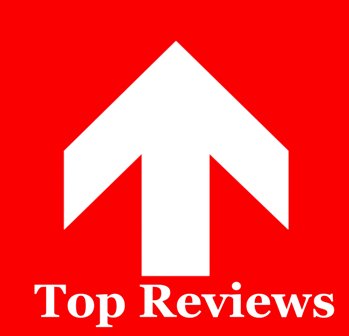 2022 March 07
@stuzzica_nmenti
https://stuzzicamentiblog.wordpress.com/
A girl divided between reality and fantasy; a square crowded with young people without any hope; a world where prairie and mountains meet clouds; enigmas and questions in need of answers.
"Night Clouds" is committed to investigating the unconscious and the ability the mind has to overcome trauma and fears; it shows how the boundary between reality and fantasy is extremely blurred, especially when aided by a hint of the supernatural.
What is evident from this reading, is the deep attention that has been given to the "different": through the eyes and experiences of Martina, her encounters and memories, a scenario is created in which those who do not conform to the norm are viewed with suspicion and fear, fear and concern.
As much as I enjoyed it, there are a couple of elements that didn't fully convince me, particularly the "fantastical" (which would be given more depth), and the ending (love-sweet, at least for my taste).
"Night Clouds" shows how thoughts can crowd into the minds of individuals almost to the point of insanity, how being different is something to be cultivated, and not locked away, and how Night Clouds can appear as wonderful waves of orange light.
------------------------------------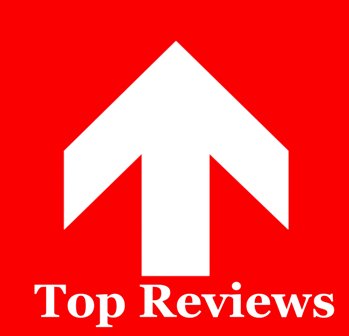 2022 March 01
Review by Veronica


@i.libri.di.v

The last page is over and now we find ourselves reflecting on the adventures and the flavor that this book by @domenicocorna.it has left us.
This book is able to evoke surreal atmospheres that oscillate between Alice in Wonderland, the little prince to we the boys of the Berlin Zoo.
This author succeeds in tackling intense issues with extreme elegance. Martina, the protagonist, has an incredible imagination that she uses as an escape route for a harsh and complex reality that leads her to face issues such as addiction and the death of loved ones.
This book reminds us how important it is not to stop dreaming... and that dreams can have enormous power.
------------------------------------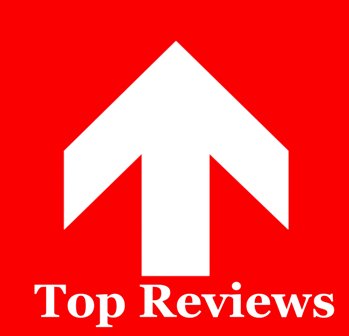 2022 February 22
Review by Raffaella


@alessandra_lesfleursdumalblog

https://lesfleursdumal2016.wordpress.com/2022/01/25/nuvole-al-tramonto-di-domenico-corna-robin-etsons-a-cura-di-raffaella-francesca-carretto/
Cartesio, said that "reason is nothing without imagination". Flying with the imagination is an alternative window looking out on the world, made of sensitivity, looking with the heart and mind on different horizons, and not only with the mind. Night Clouds is this. A novel that tells the story of Martina, who finds herself torn between reality and an alternative world created entirely by her mind. Almost a prisoner of the fears and rules of the real world, or perhaps a victim of her mind in an alternation of parallel worlds, the one created by her imagination and the real one from which she flees.
Martina since childhood has created a world of her own, in which she takes refuge and in which she lives her desires, without boundaries or space limits. A world made of nature, woods, willows and clouds. A world where she meets Ginetta, a loving and reassuring mother, her home, and her son, Edi, who will become a friend to Martina.
Yet, Martina wakes up in an unknown place, remembering nothing of herself, of her life, and it is as if she were living in limbo.
Martina's story alternates in temporal flashes, between past and present, between fantasy and reality. Alternative worlds, inhabited by real creatures and characters, or that are purely projection of the real world in her imaginary world. An alternative world that sits alongside the real one. A reality that sees Martina put in a position to come to terms with herself. Martina has a sensitive soul, she gets emotional, but this can sometimes cause her a lot of pain, and perhaps this pushes her to take refuge in that imagination that can leave her even more confused and disoriented.
The telling of Martina's story takes us by the hand through the various stages of her growth, from childhood to adolescence up to a more adult and aware age... Yet the step towards hallucination, the one that defines Martina's dream world, is short, and such as to make her fragile in an existence full of difficulties.
Martina's story is a journey between reality and vision, but perhaps it is also a true inner journey towards self-knowledge. Is it a daydream, that of Martina, or is it a detachment from reality, a deception, that traps in the labyrinths of the mind, in that almost sick imagination?
Her imagination helps Martina in her dark moments; escaping from reality sets her free, yet what is her lifeline becomes almost a necessity so strong and powerful, that for Martina it is the only way to feel good. Yet returning to it makes her a slave, almost, and she can't do without it.
Martina will have to learn to manage her blackouts and understand and accept them. But above all she will have to face that reality which is so hard for her, real life, everyday life.

But why does Martina need to escape from her reality? What scares her so much that she disconnects from her surroundings and creates a new parallel, imaginary world, where everything seems so real and true?
Looking through the clouds, observing their movement, feeling their transport. And finding herself doing it in a world divided between reality and imagination.

In this alternation between the oneiric and the real, between imagination and the present, Martina herself will go through many obstacles, she will meet pain. She will suffer, but with a vision, that is, to get to dispel the doubts and solve those mysteries that afflict her. All this, and thanks also to those who will play an important role in her journey, will allow Martina to rediscover herself, and so even the most involved reader will empathize with the protagonist and will live her same doubts, her same sufferings, almost to the point of looking inside herself for an answer. A journey that will also lead her through lost memories, and will allow her to find herself and her emotions, strengthening herself.

A story that makes you reflect, full of nuances. Expertly written. Simple in language, it reaches everyone also for the poetic and almost romantic vein that is released through the words and stages of the story.
All this gives us the input for some reflections, on how necessary is the imagination and let go to the imagination, and at the same time reflect on how blurred and thin the line that leads the mind through the imagination to reach the limit of madness.
Imagination can save us, but sometimes we can confuse it with reality, and enter a sick vortex of deception that can destroy us. Live the imagination to escape from reality. And feel free. Happy. Normal.

An intense and profound reading, which makes us reflect on how necessary imagination is even in real life, in order to move forward in times of difficulty. Escape, perhaps, but remaining with your feet planted on the ground, certain that by believing in yourself and your abilities, this journey, which is life, is not so scary and alienating. Very smooth reading, almost an introspective tale told in a description of contrasting worlds. The gray reality and the colorful imagination. A reading that almost pampers the reader, and immerses him in a light vision of a deep story with a slightly sour taste.

In the meantime, even the clouds continue to accompany us in this rebirth revealing the most remote things present in the soul.

"...thoughts become true when the clouds appear at sunset and take you for a stroll making you fly in the same way a kite floats in the sky."

To those who will be intrigued and choose it, happy reading!

------------------------------------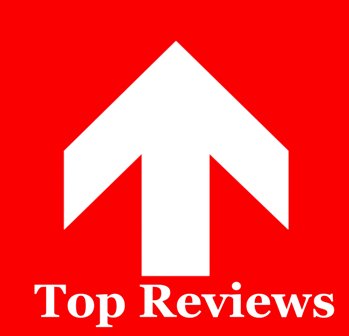 2022 February 18
Review by Elisa
passione libri


@libri_e_che_passione88

A delicate story, an exciting story.
The novel tells us about Martina and her great imagination. Since she was a little girl she preferred to be alone and talk to animals, which was viewed with concern by her parents. The little girl became an adult and stopped imagining, wandered around the city, arrived at the town square and met new boys. But something inside her, like a caged lion made it clear that she wanted out.
The novel tells us about the present and past life of the protagonist, the people she met and above all her world, made of hills, plains, snowy mountains and expanses of desert.
In this world there are two characters who are fundamental to the life of the protagonist, Ginetta and Edi... But what do they represent for Martina? A dream or something deeper and more real.
The dominant role is played by the clouds that move up there in the sky, but can get closer and make the unthinkable happen.

A story that kept me company for a few days and made me enter the life of the protagonist. Here we discover the importance of fantasy and imagination, which are essential components in the life of each of us.
I found the book very gentle and it is a very beautiful story that I recommend reading.

------------------------------------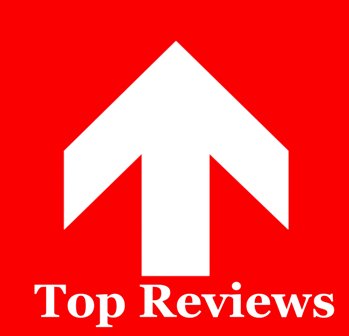 2022 February 15

Review by Ilaria Coppolaro

@il_vicolo_dei_libri_di_ilaria

@ilaria.coppolaro


This was one of the last reads of 2021 and, I must say, I am very pleased with it.
A girl finds herself torn between reality and an alternate world created by her mind. Imagination will force her through a path full of unexpected events and pain. The riddles that Martina will try to solve are also the riddles of the reader who will also seek his own introspective, philosophical and human story. We start the reading with a protagonist who is a little girl and we end the reading with a protagonist who has become a woman.
It is a novel divided into sections where each of them tells a part of Martina's life. The style is clean and engaging with gentle, sweet tones and the descriptions are precise, the scenes minutely described. They leave the reader with the opportunity to stimulate their own imagination.
This book is suitable for everyone because it mixes different genres such as fantasy and mystery but it is also a coming-of-age novel with a surprising ending.
It was a really smooth and enjoyable read that leads the reader to learn how to dream along with Martina, especially as an adult.
------------------------------------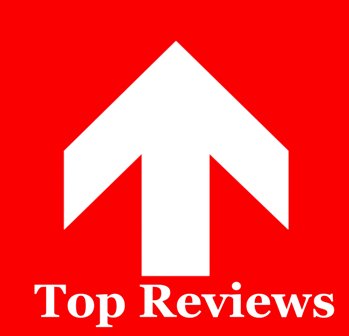 2022 February 10

Review by Marti

@marti_heartsofbooks
beacons.ai/marti_heartsofbooks

It all started over there, with a little enterprising cloud, a willow tree planted in the middle of the meadow, and went where he never imagined.
Good afternoon readers, today I'd like to tell you about a book that really struck me, Night Clouds by @domenicocorna.it. Before I tell you about this little gem, I would like to thank the author infinitely for his kindness and for sending me a copy of his novel.
Have you ever happened to look at the clouds in the sky and start imagining a different world than reality to take refuge from the darkest moments of your lives?
That's what Martina does secretly, a girl divided between the real world and an alternative world created entirely by her mind. Our protagonist's friends are the clouds which, with their play of colors, whisper to her and tell her stories. It is thanks to them that Martina creates Edi, her friend, and Ginetta, his mother; and she builds them the "Edi's Shelter", a safe haven where time flows just like in reality. But just like in reality, Martina becomes an adult and will start hanging out with unadvisable friends. And that perfect world, where she was happy, fades in her memories. But imagination is unpredictable and those two characters, once so dear to her, have always been there waiting to save her...
I really empathized with the character of Martina, a girl who, because of her imagination, had to bear a burden too great for her age. In dark moments, I too look to the sky for comfort. Domenico's style really impressed and involved me that I literally devoured the book in two days. A story that perfectly mixes the fantasy genre, poetry and real life, bewitching the reader with a network of mysteries that will slowly be revealed. An ending that, I must say, surprised me and struck me deep in my heart.

------------------------------------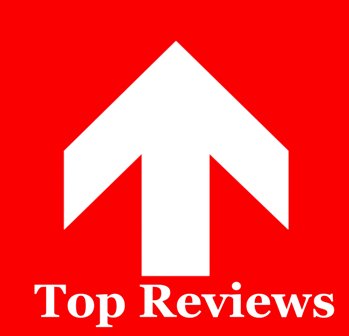 2022 February 05

Review by Rita

@illibroeservito

It's a novel whose protagonist is Martina, a very special girl. Martina finds herself, without knowing how, at the home of Ginetta, a sweet lady who seems to know her very well. The girl has lost her memory and is caught between a past that does not belong to her and a present that is quite surreal. Martina is literally torn between reality and a place that is the product of her imagination. But how can this be possible? In the search for her whys, Martina will face some very painful moments and truths she didn't expect...
"There are two lives: one to live, another to invent. The first one is often forced to live it as it comes. Sometimes you manage to change it and then it seems that everything works well, sometimes nothing works. But there is another life, it can lead you where there is no anguish, far from nightmares. It doesn't start when the body is born and it doesn't end when you have to leave it. It exists all along, there waiting for you. "

#cosanepensarita
A sweet novel that leaves you with many thoughts to mull over. Reality and dream get mixed up, imagination takes the place of reality, fantasy mixes with poetry. Martina's questions become the reader's questions, in a whirlwind of emotions that envelops him. Martina is a protagonist you can't help but love. Having lost the ability to imagine destabilizes her and makes her lose her way. A novel that inspires the reader, that guides him towards values of the human soul that we often forget. A beautiful introspective journey that enriches anyone who decides to take it!

"Imagination manages to raise the mind, beyond the usual optics. It leads up to the top of the highest mountain to discover the whole course of life without limitations. Beyond any barrage... The whole of existence."

------------------------------------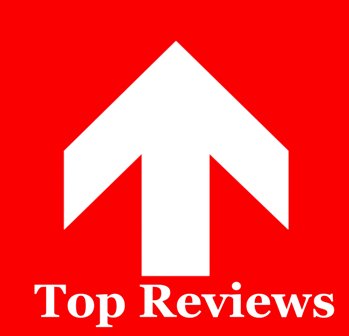 2022 January 31

Review by Sarar208

@sarar208

A girl finds herself torn between reality and an alternative world created entirely by her mind. Imagination will force her to cross a path full of unexpected events and pain, against the backdrop of a town square populated by drifting youth.
The enigmas that Martina will try to solve are also enigmas of the reader who, in a romantic and contemplative novel that integrates fantasy, drama and poetry, will look for his own introspective, philosophical, human story.
A truly enjoyable read full of twists and turns that I did not expect.
An original and well written story, not obvious.
I find that the cover fits the book and the plot.
Martina, the main character of the story, is a special and good girl who uses fantasy and imagination to escape from the problems of life.
But is imagination always good in Martina's life? This is one of the questions I asked myself while reading this text.
A strongly introspective story that mixes various genres including fantasy, mystery, drama.
A book that is divided into sections where you walk through the life of Martina from childhood to adulthood being able to understand every nuance of his character.
A book that is not easy to classify because it's a mix of genres but it's a story that I feel I can recommend if you're looking for something different than other reads.
------------------------------------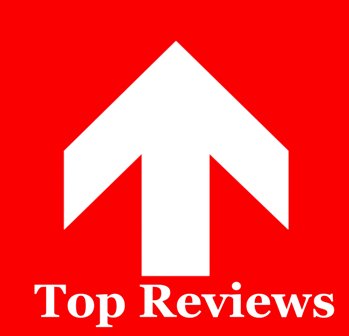 2022 January 20


Review by Cristina


@libri_cibo_per_mente_e_anima
@cristinamaurifotografia
cristinamauri.it

The story of Martina, a very sensitive girl, who combines reality with an imaginary world, in which she takes refuge in times of need, fears, difficulties and sadness.
Imaginary parallel world, which will keep her company and give her security, since her childhood, where, every time she takes refuge, she will meet two very important characters: Edi and Ginetta.
Imagination, fantasy to escape from the sad reality.
Martina also loves to linger on the clouds, especially those at sunset and go on a fantastic journey, where her mind creates images and dreamlike contours, a world of her own, a refuge full of warmth, comfort and security.
This parallel world will be very present in a very particular period of Martina's life, as a girl when she started to hang out with the wrong people in the village square, marginalized, disbanded and problematic boys, who transport her in a vortex that is getting lower and lower. It will be her imagination, her fantasy, it will be Edi and Ginetta, her alternative world to save her, to bring her back to the surface, to make her take back the reins of her life.
A beautiful ending with a twist that will surprise you....
Is it all imagination, worlds and characters created by her creative mind or is there more? It's up to you to read to find out more...
A very special novel that will make us travel in a parallel world with Martina, escaping from reality that sometimes can be very difficult, sad, full of problems and obstacles ... and sometimes you can end up in the wrong lap as the protagonist, and you need something, someone (in his case, his imaginary world) to open our eyes and put us back on the right track...
Recommended for those who want to make a little different reading, who likes to use the imagination and fantasy, who likes to watch the clouds, who wants to find out more about the life of Martina and her original world, who wants to escape from reality...

------------------------------------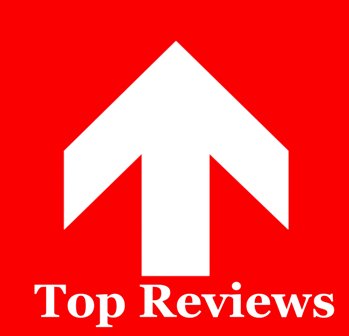 2022 January 15

Review by Marta

@recensisco.libri
linktre.ee/recensisco.libri


PLOT: Martina is sitting on a large lawn leaning against a tree with her face turned towards the white clouds. However, she does not remember why she was there, what happened to her or even how she lived her youth.
When she arrived at the red-roofed building, at the block of flats with a sign saying "edi's refuge", she was taken by surprise by a woman. She seemed to know her, she said she was Edi's mother and her name was Ginetta, but Martina just can't remember anything. She will have to work hard to find herself again.

COMMENT: When I started reading this book I thought I was in front of a fantasy, so I expected the magical elements that would take me into a parallel reality. Continuing with the story instead the book has turned into a novel of formation, it talks about drugs and how difficult it is to get out. It talks about loneliness, mistakes, difficulties that life puts us in front of. Reading the pages of this book I had the feeling of making a sort of inner journey, an introspective journey, together with Martina. I can't do anything but recommend this reading that really got me very involved.

------------------------------------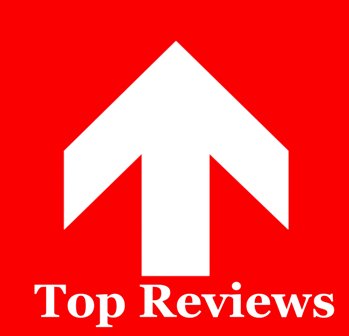 2022 January 05
@_ladydelicius
Tonight I wanted to talk about this book that arrived a few days ago, kindly sent by @domenicocorna.it. From the cover I was immediately fascinated by first impact. Then page after page is like being in a journey, together with the girl Martina, between two worlds, the real and the fantasy. This book makes you enter its pages and makes you walk this path that is not always linear, indeed it is full of unforeseen events. This fantasy, dramatic and poetic novel involves you so much that you can't stop reading. Highly recommended, absolutely to read.
------------------------------------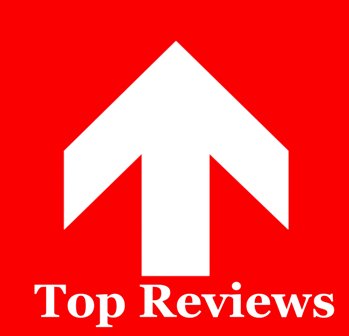 2021 December 14
Amazon prime
This novel literally kidnapped me. Although not my genre, I liked it from the first page, I let myself be carried away by poetic writing, soothing and light.
The story is very intense and profound, it made me think a lot about life and what it can give me.
I identified myself with Martina, the protagonist, who finds herself divided between reality and an alternative world created by her mind. In addition to Martina, I met many other characters, and each of them taught me something. Described all in great detail.
Reading very smooth and interesting, able to make me understand how important the fantasy and have confidence in us.
I recommend it to those who at this time want to look inside, and understand how important it is to believe in themselves.
Very impressive, I recommend it.
------------------------------------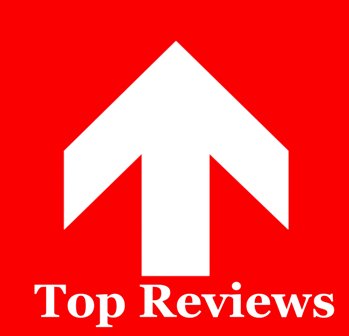 2021 December 14
@librinel_cassetto

librinelcassetto.altervista.org
"Fantasy can get you anywhere. It's a great and powerful instrument to use just like a musical instrument, it can lead to the best melody or make you shudder."

Martina, the protagonist, lives divided between two worlds, the real one and the one created by her mind. The border between the two is so thin that often even the reader is confused.
The story created by Domenico Corna is full of ideas for reflection and moving moments, because Martina is a girl who has always had to fight to be accepted. Her fantasy has always made her different and her desire to feel part of something has brought her closer to the group of people not very recommendable who hang around smoking (and not only) in the square of her city.
So the sweet Martina starts to suffer the effects of smoking and her mind confuses her. There are many people she will meet and help, but can she does it with herself?
"Night Clouds" It is an introspective journey of drama and poetry that moves, but at the same time instills hope. It's a hymn to the mind, a powerful, but double-edged weapon, which is often our own executioner. If only we could always use it efficiently, we would live in a perennial serenity, but unfortunately and fortunately lives of its own life and makes us experience every kind of emotion. It is up to us then to know when it is not the case to be overwhelmed by its power.
Thank you @domenicocorna.it for the opportunity you gave me to meet Martina. A super recommended story.
------------------------------------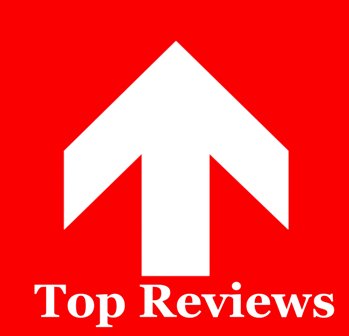 2021 Deember 10
@_persatralepagine_
'Night Clouds' contains a story: the story of Martina and her unbelievable fantasy is told!
There are very accurate descriptions of the landscapes and the imaginary world in which Martina spends a lot of time, escaping from the grey reality that wants to cut the wings of her imagination.
I really enjoyed these detailed descriptions, they made me travel with fantasy, through a narrative technique that reminded me of the flow of consciousness.
Martina is the protagonist, a person who closes her eyes and gets carried away by fantasy, almost losing touch with reality.
Or maybe the protagonist of this story is just the fantasy, in fact reading this book you acquire awareness of how important fantasy and imagination are, you learn to look beyond, completely freeing your mind.
The setting is defined by the protagonist herself as "a strange place": mountain, forest, prairies, desert and sea, hot and cold climate, all condensed into a unique magical and wonderful space, which looks like an earthly paradise and is very impressive.
The story of Martina is revealed to us as to her, in the night cloudw, in a magical place and unreal shades.
I share with Martina the ability to fantasize and wander with my mind, not noticing what surrounds me and living in my world.
And just like you, I dream of a world other than the one I live in. I found it really very fascinating that everything revolves around the clouds, which are the common thread of the story.
Martina's behavior is considered insane and misjudged, just because it is out of the ordinary and strange.
It highlights the little imagination of children, who are limited by all the toys reproducing the adult reality that they have available.
Martina, on the other hand, has a much more developed fantasy, which is why she does not play with them and is punished by her parents, and removed from the parents of other children.
We retrace her past and find out what gave rise to this alternative world built as a child... a difficult childhood, a harsh and frightening punishment, the need to flee from the darkness that oppressed her.
It was a very special reading, in a positive sense...the distinction between what is real and what is unreal is almost impalpable, very nuanced, aspect that kept me glued to the pages!
The ending is surprising and unexpected, there is a sublime twist, which in my opinion makes the whole story clearer and more understandable!
Martina will find herself again, through a path full of fears, desires, losses, uncertainties, joys... the reader follows and accompanies her in this path, feeling involved.
It's a thoughtful reading, an original and special story, which I recommend.
------------------------------------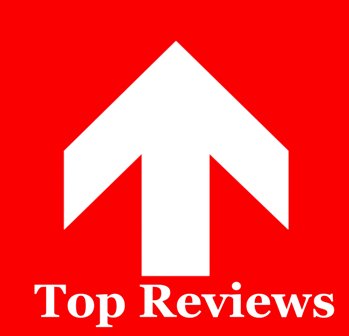 2021 Dicembre 06
Youtube review:
@erigibbi

Night Clouds by Domenico Corna, a novel narrated in the third person, tells the story of Martina, alternating between present and past, reality and dreams.
Martina since childhood has created and lived in a world of her own. This, you can imagine, was only possible thanks to her fervent imagination, which allowed her to create what she most desired, without borders, without limits of space, a world of her own made of nature, willows, clouds and a house with a loving mother and a son who will become a friend to our protagonist.
The border between reality, fantasy and hallucinations will become increasingly blurred and unstable; and Martina will be forced to deal with herself.
It's very interesting how fantasy in this book can have both positive and negative connotations. Indeed, Martina's imagination helped her in the darkest moments, where something frightened her and she needed to escape from reality, in those moments Martina felt free. But there were times when it was clear that that same imagination, that going from one real place to another "fantastic" did not make it more free, but a prisoner.
The style of Domenico Corna is direct, simple and engaging so much that I literally devoured the book on an autumn Sunday.
It's a book that mixes different genres such as the training novel and the fantasy genre tying the reader into an intrigue of mysteries that will unravel gradually until the end of the story. A final that I have to say surprised me, something happened that I did not expect, and that pleasantly impressed me.
In short, Night Clouds by Domenico Corna was a novel that I gladly read and that I liked. I would recommend it, especially if -like me- you sometimes get lost looking at the clouds (not necessarily at night) and let yourself be carried away by the imagination.
------------------------------------
2021 December 05
@raffaeleborghesio
From the cover it proves interesting, ready to release colors and shades. What is it about? It has the shades of a fantasy, those of a modern fairy tale, it has the lysergic shades with a rhythm of a magic ball that squirts in every direction. It works your hips with gusts of feelings that now take you high or drag you to the ground. A good narrative plot and precise writing reinforce an original story and when you think you're lost here is the key to getting you back at the center of the story. Now the ball is passed to you readers who can confirm or not my judgment. For me a very decent test.
------------------------------------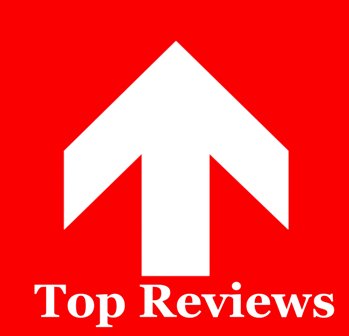 2021 December 03
Stygian Review


@booksdonotsnore

I'm in love with the cover. That drop, in its simplicity, contains a shot that makes me feel the scent of freedom and a great desire to take flight to touch those beautiful clouds. Like how the reading made me feel, sometimes.
In the world in which Martina lives the imagination seems an extraordinary ability, an almost negative aspect. She, who is endowed with it, is not taken kindly by her father only for her diversity. He punishes her by closing her in the closet. And it is here that little Martina, to overcome the fear of darkness, closes her eyes and gives life to a parallel world in which she feels serene and can be herself without any judgment to pinch her soul. Together with her, in this universe, there are her friend Edi and his mother Ginetta, two fundamental presences.
But Martina, like all of us, grows up and in reality finds herself dating unreliable people. The world that her fantasy gave birth to, becomes something fuzzy and distant, a bit like the imaginary friend that, I think, we all had as children. Yet there is still the opportunity to make her relive those moments, thanks to Edi and Ginetta who will help her to remember the landscape that once made her happy.
There is a powerful contrast between the colorful and living descriptions of the world coming from her mind and the city square that appears gray and lifeless, symbol of reality . The style of the author has something poetic, almost to want to transport the reader inside the mind of the protagonist to live with her her imagination. Thank you @domenicocorna.it for this reading, I highly recommend it.
------------------------------------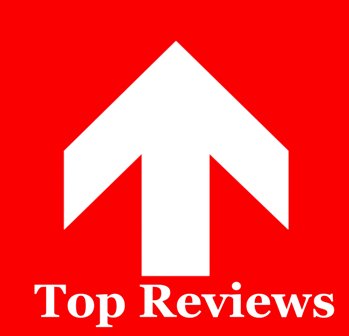 2021 November 03
Fosca Review


@libri_ed_esordienti
It's a novel that unfolds through the personal visions of the protagonist who uses clouds to create alternative realities.
The characters that accompany Martina are always in the balance between reality and fantasy and are the symbols of her renewed ability to enter into herself to be able to be strengthened and confident.
A symbolic journey and not only that leads the protagonist to understand how to best manage her daily life.
It's a book that gives us hope for the chance to pursue our dreams, using unconventional tools that only develop if we give ourselves the chance to observe, feel and trust ourselves.
Because if we learn to let go of our emotions, we have the opportunity to explore territories that would otherwise remain hidden within us.
It's a book I recommend to those who are able to get out of the box of literature.
------------------------------------


@ilmioangololibri
Martina (the protagonist of the story) has always been different since she was a child. Her diversity lies in fantasy. Thanks to it, our protagonist will find herself in a parallel world that will manifest itself only in situations of danger. In fact, as the author of this beautiful story quotes: "Fantasy can reach wherever you want. In heaven if you wish it or to the darkest misery if you think it may exist and you are afraid of it, make you live terrible nightmares that you can call them hell. Fantasy is a great and powerful instrument to use just like a musical instrument, it can lead to the best melody or make you shudder [...]". Fantasy can therefore have a double power, it can make you free but also a prisoner, just as it happens to Martina.
A journey in stages between reality and fantasy where our protagonist, together with the reader, managed to see herself inside, to know and understand each other.
------------------------------------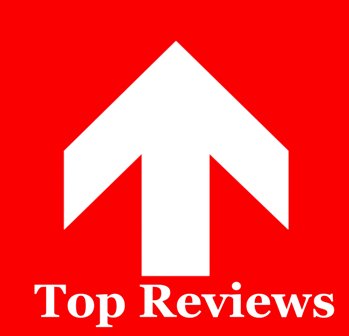 2021 November 18
Giada Review
@books.myrefuge
It's a different story than usual, an original and thoughtful reading that captures the reader.
Here we find two worlds: the real and the imaginary, the world of Martina where she took refuge. Her gift, her imagination, however, makes her somehow "different" and for this reason she will find herself locked in a closet with the fear of darkness, to close her eyes and live in a parallel world, where she can be and feel herself with Edi and Ginetta, two presences that prove to be fundamental... But the reality in which it grows is not so serene...
The settings are well described and evocative, the two worlds of the protagonist we see them through the contrast of colors and their shades: green and bright colors on one side and gray city on the other.
The writer's style is delicate, clear, fluid, has something poetic. In the text we find a plot structured on different passages of life, in fact everything is divided into parts such as Martina in the woods without memories, her adolescence and childhood...
It is easy to identify with history, to feel transported in those landscapes, to live with Martina fears, dreams, pain and suffering, hopes, uncertainties, difficulties ... The reader will try to read inside, to understand himself taking with the protagonist the path to find himself...
Will Martina see the Night Clouds?
------------------------------------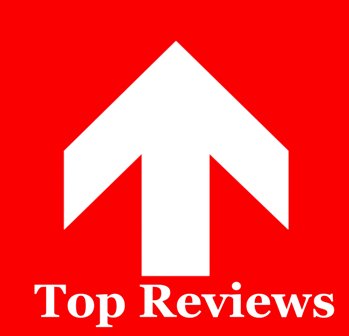 2021 November 15
Amazon prime
A fantasy full of fantasy elements, an overwhelming story. In addition to using a very fluid writing style, the writer deals with very current themes and daily life: fears, dreams and hopes.
The novel is divided into several parts, often there are also poetic notes that make it unique.
Thanks to the skill of the writer it is easy for the reader to identify with history and to feel free to interpret it in his own way.
I recommend reading to everyone!
------------------------------------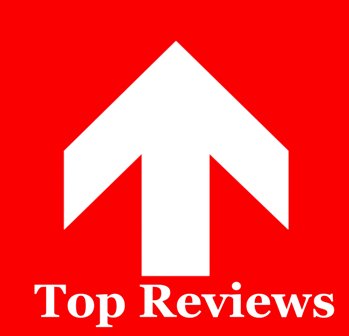 2021 November 10
@scoprirelibri
Martina is a particular girl, during her life she will meet many people: Daniele, Gianni, Luisa, Laura who have one thing in common: an evil that has afflicted society for years now.
The protagonist is divided between two worlds: the real one and that of the clouds, known as a child because of the punishments of her father. Edi and Ginetta accompany her, two characters fundamental to the story.
There are lots of descriptions of this fantastic world with lots of greenery, trees and above all clouds. And then in contrast there is the real world.
Will Martina be able to see the Night Clouds?
I found no typos, even the quotes are the right ones!
My favorite phrase, "Mistakes don't age, they're just mistakes."
------------------------------------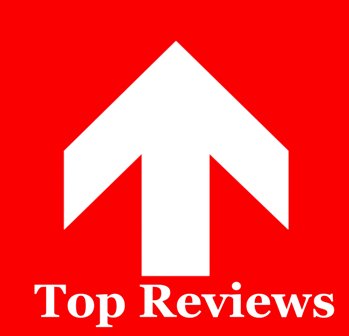 2021 October 30
@bookstagrammer24
Martina since her childhood tries to escape the ugliness of her life, living divided between reality and an alternative world created by her mind. A world where everything is as she wants with the only company of clouds that suggest and tell stories.
Soon, however, she realizes that in that perfect world lacks the true company of a trusted friend; so she creates the little Edi and his mother Ginetta who will become important figures of her childhood
With the passing of time Martina becomes a woman and in her reality she frequents unpleasant friendships that distance her from her imaginary world. But perhaps all is not lost and this thanks to Edi and Ginetta. Who are these people? And how will they help her? Will Martina be able to find that part of herself that has never abandoned her?
A fantasy really rich in fantastic elements to seem a sort of introspective fairy tale, a modern fairy tale for adults where real and unreal blend.
The topics covered in everyday life, fears, dreams and hopes are addressed with a clear, delicate and often poetic style.
This novel is divided into several parts of the protagonist's life with an unexpected final epilogue.
The descriptions of both worlds in contrast, are well detailed and it is easy to identify with history even if the whole is very free interpretation of the reader.
Recommended for those who want a different reading, reflective but smooth. I thank the author for the free copy, for giving me a way to live the world of Martina, reflecting and imagining in my turn what her words suggested putting my ideas at stake.
A truly original novel.

------------------------------------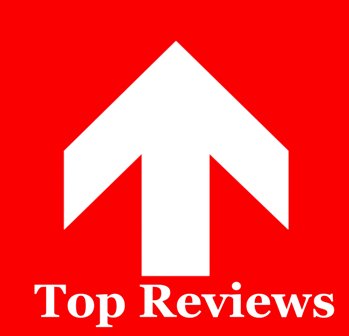 2021 October 30
Maura Review


@tantilibriecaffe
Reading the novel By Domenico Corna it was like having the feeling of living a magical and special adventure. It's full of shades of a thousand colors, just like a sky during the sunset. Just quoting the beautiful and poetic cover of this novel.
We will live and get lost in Martina's life, as the real life around her is anything but pleasant. To escape the pain she feels, she will take refuge in a fantasy world, thanks to the gift few people got: that of imagination.
The young protagonist, as often happens in society, was not accepted for her diversity, although I would prefer to say, for her being special towards ordinary ordinary people.
Thanks to her imagination, a parallel world will open up before her, which will only begin when she finds herself locked up and in punishment, for those who unfortunately continue not to accept her or listen to her.
In that new place, she will finally be free to be herself. She will have as friends some fluffy and tender clouds, where they whisper words and tell her curious stories.
Thanks to this friendship, she will understand that in that world, something important and essential is still missing.
Being the creator of everything, will give life to the little Edi and his mother Ginetta. Two figures that will become constant presences in her childhood.
Various and evocative, will also be the landscapes that will be the background: from winter, where the snow falls slowly, almost as if by magic, to autumn, where the leaves have various colors and sizes.
Martina has a sensitive soul, getting excited for every nuance of life, so as to cause her pain and try to prevent certain events, leaving her even more confused and disoriented.
We will travel her journey and her growth, through her childhood until she reaches adulthood, where she will have to learn to understand her memory gaps, to what hides behind a hypothetical and dark illness. Among the difficulties of having to leave that imaginary world behind, having to face the real life, naked and raw, everyday.
Domenico's novel is therefore not classifiable with simplicity, having mixed together: romanticism, fantasy, science fiction, drama, poetry, introspective and philosophy.
But it allows us to reflect on how subtle the border between fantasy and madness is and how it can save us or destroy us at the same time.
Will our protagonist be able to give an answer to all of her questions? Overcome the misunderstandings between her parents?
Making the right choices in her life?
Confront and overcome her deepest fears?
Read this little pearl of Domenico and you'll find out.
------------------------------------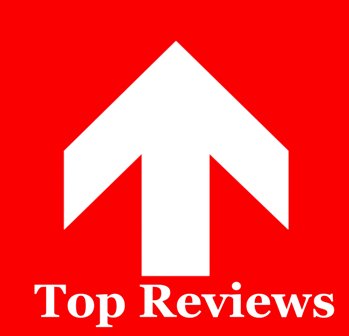 2021 October 23
@_unlibroinvaligia_
Sometimes I would like to be a child again in order to have that fervent imagination that now every day runs out of my hand and to be able to be naive again.
Reading "Nught Clouds" on Domenico Corna caused me this desire to return to the past.
Martina is the protagonist of this book: she is a girl endowed with extraordinary intelligence, empathy but, above all, fantasy. The clouds she sees at sunset make her imagination vivid. She painted a world of her own since she was a child, when her father forced her to stay in the closet as punishment because she spoke to animals and everyone considered her strange. She paints a world of soft white clouds chasing each other in the sky, green meadows, a forest with tall trees, a little house. Imagine a friend, Edi, and a mother for him named Ginetta.
After the story of Martina's childhood, it follows the story of her drug-ridden adolescence, disrespectful friends and an unclear mind.
"Night Clouds" is a novel so rich in fantastic elements that it seems like a fairy tale.
The writing is very smooth.
Needless to say, it was a very pleasant discovery.

------------------------------------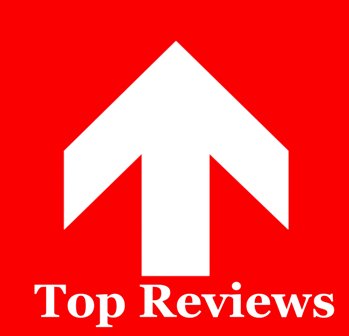 2021 October 20
Martina Review
@sognodiunanottedimezzaestate3
This is the story of Martina, a special girl, very special and that many, however, see and consider strange. She possesses a "power", let me have the term, that so many have not or have lost, or rather, forgotten, this is the power of fantasy. But what is fantasy? It's something that allows you to go to places that don't really exist or that are hard to reach, where things like snow or warm sun coexist, without bothering each other. You know, with this story I realized that fantasy, however, can reveal a hidden side that not everyone knows, a negative side that can lead you to the absolute abyss, always live on the edge, in short, the author made me aware of this thing. I bring you a sentence that I liked very much and that struck me:
"Fantasy can get you anywhere. In heaven if you wish it or to the darkest misery if you think it may exist and you are afraid of it, make you live terrible nightmares that you can call them hell. Fantasy is a great and powerful instrument to use just like a musical instrument, it can lead to the best melody or make you shiver [...]", a phrase that makes you understand that it can make you free, but that can also make you prisoner. All this happens to Martina, who finding herself without memory and under a big willow and through a world divided between reality and imagination, will travel many obstacles, pain and suffering, trying to resolve the doubts and mysteries that afflict her and that will allow her to rediscover herself. But her journey, will allow the reader to see himself inside and learn to understand each other. I know it's a difficult speech, but to understand it all you have to read her history and follow her at every stage.

------------------------------------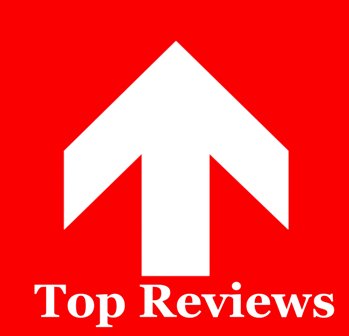 2021 October 19
@app_untidiviaggio
Have you ever been looking up at the sky and imagining shapes and figures in the clouds? How high did your fantasy fly? How carefree and free did you feel? And now tell me how on the contrary it has generated monsters your imagination when faced with problems, maybe real, you have magnified them experiencing anxiety and panic?
Night Clouds is a fairy tale for adults in which Domenico
tells the power of fantasy, saving force when addressed positively but atrocious destructive machine if operated in a dysfunctional, pathological. So it happens that Martina, the protagonist, as a novel Mary Poppins, creator of magical and wonderful worlds, turns into a girl on the edge of the abyss in an innominate city that recalls so much the toxic scenarios of We Children from Bahnhof Zoo.
I personally had never really thought about the double face of this medal called fantasy and you? For this, I thank Domenico for giving me the opportunity to read his first book published by the far-sighted of robineditions .
Keep an eye on him because we'll hear about him.
------------------------------------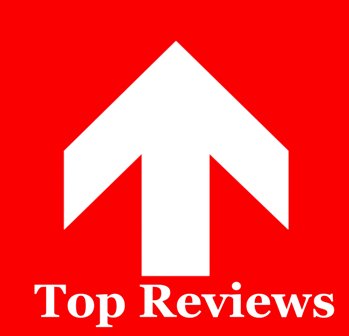 2021 October 16
@maria_guidi
I can't say what I expected when I started reading this book; from the plot, I probably imagined that I would have in my hands the story of a difficult girl, maybe constantly struggling with their demons and with life.
I guessed only in part, because the novel by Domenico Corna is, instead, a sort of modern fairy tale, a story poised between reality , dreams and fantasy.
Martina, Edi and Ginetta are the protagonists of this book so original, three characters whose stories intersect in a particular way (and in a world!), mainly in order to escape the fears that certain situations arouse in each of us.
Between present and past, childhood and adulthood, dreams and reality , we will follow Martina's path in search of answers. Why does that girl have seizures and blackouts? Who are Edi and Ginetta? Is there something wrong with her?
The braid is very structured and not linear, as it alternates different seasons of life. This sometimes generates a little confusion; the author's narrative style, on the other hand, is very poetic, delicate and imaginative.
The result is an original novel, which talks about life, fears, dreams and hopes. The epilogue, I confess, is completely unexpected; I would never have imagined such an ending, a real surprise.
For obvious reasons, I can't tell you more, but it would still be difficult for me. It's a book that, personally, I found so atypical that I couldn't say more without revealing everything, so... Read it!
------------------------------------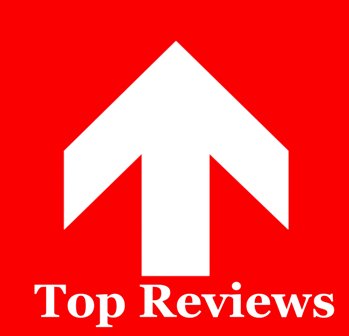 2021 October 14
"She looked up, enraptured by the dynamism, by their enchantment. Even her ears could not hear anything other than that slow flow. Sweet music was forming in the head, an unknown mental transport."
In Night Clouds, Domenico Corna gently narrates the interiority of the young Martina, who, to escape from real life, the one that does not cure wounds, imagines a parallel world where to take refuge.
Martina is a girl divided between reality and the unreal, a world whose detailed structures are created by her vivid imagination. A creativity that will often put her in front of complex puzzles, but that will allow her to rediscover herself.
An introspective work that retraces the movements of the soul of the little protagonist who, kidnapped by the imagery, will lead the reader along the shores of an misunderstood sensitivity. A dreamlike world, which escapes the patterns of society , told by the author through a fluid writing, sometimes poetic, that seems to caress the common fragility and not only those of the young protagonist. A story that does not exclude the real world but, on the contrary, teaches us to confront it, rediscovering in it the nuances of that dream that filters reality by manipulating it, making pain a fleeting accent that will soon vanish. A work that transcends reading to envelop the reader in the warm embrace of an unforgettable dream wrapped in the scenery of soft Night Clouds.
------------------------------------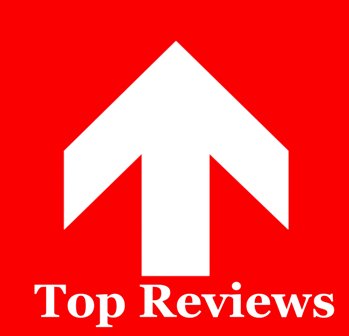 2021 October12
@la_lettrice_inesistente

Martina is special. She has a lot, too much imagination: she talks to animals, she gets lost looking at the clouds, but above all she has created her own world where she is the driving force of everything. For the whole novel you are in the balance between reality and fantasy, what martina imagines is never just a dream. In his world you suffer and you rejoice, you immerse yourself completely.
Surely this was a reading out of every pattern: the traumas that childhood fears can trigger are intertwined, the desire for rebellion of adolescence brought to exhaustion and mental illness.
So much stuff but each theme has its own space and its way of unfolding through these pages full of evocative images.

------------------------------------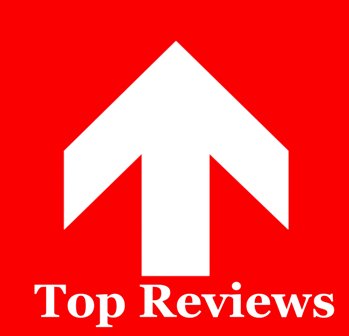 2021 October 12
@thebooksharmony
Martina is a girl who has decided to escape from the reality that surrounds her, perhaps too painful, to be able to take refuge in a place that seemed more home.
A place where you can find yourself again, because that constant will to find your memory continues to remain disregarded, doing more and more evil.
In her world, everything is as she wants, even if something always seems to be missing.
Maybe the need for a friend? Someone with whom to share moments and who can be a shoulder on which to cry in the darkest moments? And this is how she creates Edi and Ginetta, his mother, who will become fixed and unavoidable reference points, as if they had always been there. Her world, however, is not intended to be characterized only by roses and flowers, soon the book will put us in front of the contrast between city and country, between the worries and malignities of the city so far from the bucolic tranquility. At this point, will Edi and Ginetta be able to put her back on the right path? Or will her happy world be too compromised by now?
Martina will offer us a wonderful reading key, so, although adults, you can always appeal to your own stars. Or simply rely on your own clouds that, despite the sunset, remain more beautiful than ever.
------------------------------------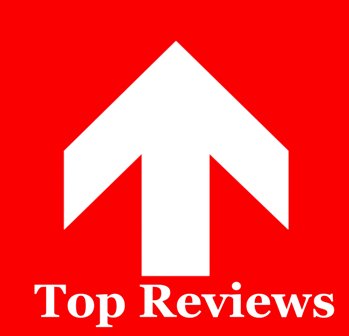 2021 October 01
@lafotografadeilibri
This is not a book, it is a journey. A journey within the mind of Martina, our protagonist. A journey to discover a wonderful world full of emotions, memories and everyday life .
I don't even know how to define this masterpiece, it really excited me a lot. I'm here writing and I don't even know what I feel. A mix of emotions binds my heart, stomach and mind. I feel empty after finishing this book, but I also feel something new inside me.
I loved such vivid descriptions of people and landscapes. I loved writing so neat and clear that every single image appeared in my head. I loved Martina's story and all her puzzles to solve.
I think Night Clouds is one of those books to read at least once in your life, super recommended.
------------------------------------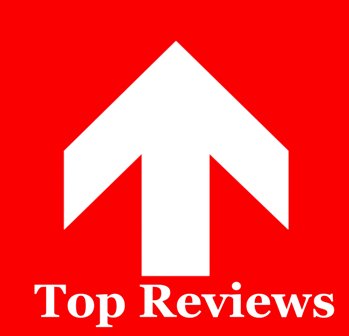 2021 September 30
@brezzapoetica
The book opens with a girl named Martina, lost in an idyllic environment that recalls the atmosphere of the mountain. Despite her efforts, the young woman does not remember how or why she ended up there. Along the way she comes across a red-roofed building that immediately attracts her attention. Soon after a woman calls her name, leaving the girl speechless: the lady of the refuge inexplicably already knew her.
This event will be the starting point for a journey within herself, to discover the value of time in existence. Her faithful companions will be the clouds, which will envelop her with their soft inconsistency and will allow her to get lost between old memories and new ideals. Through the introduction of other characters the author gives us wisdom pills, which is easy to treasure.
I really enjoyed the fluid and surreal style that the author used. All the time reading I had the impression of being suspended in a limbo of peace and at the same time of change. The setting fits perfectly with the sense of the story and, when you are in the starting point, you can not help but reflect on the path taken together with Martina. The result is a new vision that brings with it greater awareness and maturity.
Domenico has the ability to be poetic without making poetry, his novel makes us reflect on the importance of valuing ourselves and believe in our dreams and ambitions. We are the architects of our own destiny.
"If you knew how important and rewarding it is to follow the fantasy while running free, you wouldn't be going around trying to recover bits of past life with their heavy and bulky fears like boulders. Consider the great opportunity to stand here and not hold back thoughts. Let your imagination run free."
------------------------------------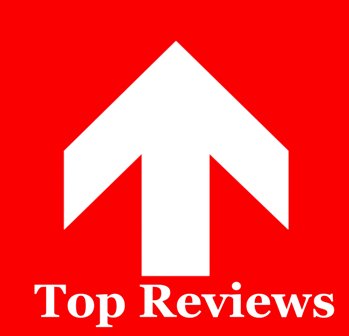 2021 September 23
@mulans_dreams
When I was offered this book I must say that it was a leap into the void. It's not really my genre, but I love to test myself, especially because it contains elements that attracted me so much. And I must say that it was a beautiful experience, a very special trip.
It's really a journey, because together with the protagonist, Martina, we retrace her life, through narrative tricks that give the whole story a purely dreamlike aspect. The girl escapes from her life, from the reality that surrounds her through fantasy, takes refuge in a parallel reality where she befriends characters outside the box, which lead her to reflect and get naked. It reminded me a bit of Alice in Wonderland, because Martina also had her own personal "Wizard".
The figure of the protagonist, her story, is a means of denunciation, a war against social and cultural phenomena that can have negative repercussions on our lives, such as drugs and crime. From a small reality, of aggregation, which is that of a square, the author tells us many anecdotes, many splits of life to lead us to reflect on what surrounds us on realities that are sometimes distant, but that exist and branch out in our society.
The message is strong and clear, but what has most destabilized me is the continuous transition between reality and fantasy, between present and past. For much of the book is quite clear, only in the final part becomes more confusing, probably because it tries to give an epilogue to both the narrative represented realities. Despite this, the author's style is incisive, fluid, that manages to capture, well representing the soul and mind of the protagonist, his evolution and personal growth.
A nice trip, which can make you think and see some things from other points of view.
------------------------------------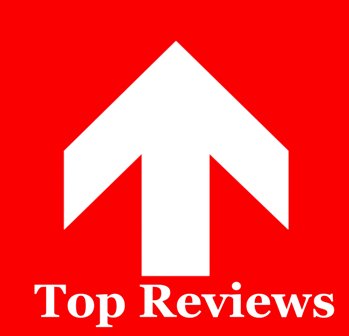 2021 September 23
Elena Review
@liberadiamaresenzaregole
A suggestive book that tells the story of Martina, a teenager with a fervent imagination, who, in an attempt to conform, will barter the most authentic part of herself with the acceptance of her peers.
A truly profound novel in which the surrounding environment and, in particular, the clouds will assume the colors of the protagonist's emotions, making vivid thoughts and memories.
A unique but effective plot that, through a mental journey into an alternate space-time dimension, teaches how sometimes it is necessary to travel a journey without destination in order to be able to find oneself again.
------------------------------------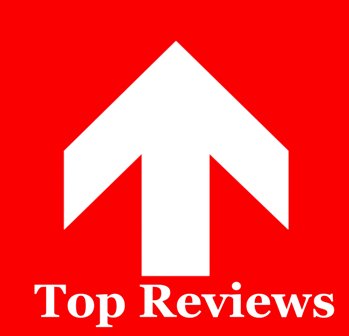 2021 September 2021
Video Review:
@Giusysreviews
I read this novel in a very short time, so much was the desire to find out what had happened to the protagonist of the story. A novel with psychological implications, where the dream alternates with reality . The writer has been so delicate in writing this story, that you can feel his sensitivity from the very first bars.
While I was reading I felt reassured, but not because it is a light or simple book, indeed the subject that touches is very serious, deep and with many points that lead to reflection. But nevertheless, the sweetness with which the story is presented filled my heart with joy.
The book describes the story of a girl, Martina, who without knowing how, because in that moment she is without memory, finds herself in a fantastic place between sea, mountain and woods where to keep her company there are clouds, which lead her to travel with fantasy. This place will be the starting point to rebuild her life. We will meet many people who will gradually help Martina to understand who she really is and at the same time to give her life lessons. The book alternates between the past and the present of the protagonist. We know her as an adult, but as we go on with the story, we'll find her as a child, and then we'll end up with the new woman she's become. Martina will finally regain her awareness and understand what really happened to her, so she will manage, without fear, to face the demons of the past, all this thanks to the maturity reached. A unique story, a fairy tale for adults that I recommend everyone to read.
------------------------------------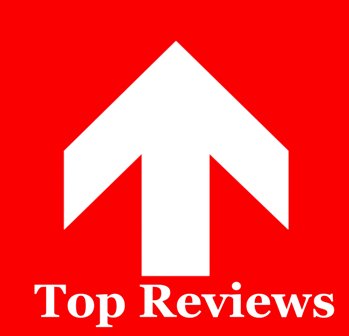 2021 September 24
Roberta Review
@annabel_lovecraft
annabel3lovecraft.blogspot.com
A sweet, mystical, real and at the same time unreal book. A well-written novel that looks at the human soul and retraces the stages of childhood and adolescence, with the typical fears of those periods, the mistakes that are made but also the great sensitivity of the absolute protagonist: Martina. She is a very special and unique child who will bring you into a paradise world within the bounds of your wildest imagination.
Martina really loves nature, so much so that in her father's eyes she is a strange child, to be re-educated. That's why she often decides to lock her in the broom closet, totally in the dark, even though she's very afraid of it.
His mother is crying and does not seem to agree with her husband's decision, but nothing can dissuade him, so the child must be patient and submit to her father's choice.
But not all evil comes to hurt. Martina will discover a fantastic world, especially thanks to friendly and affectionate Night Clouds.
It will be a beautiful and incredible adventure, magical and precious, with friends as precious as Edi (Edward) and Ginetta.
They are very important characters, who emphasize the truth of the fantastic but real world in which Martina lives, the one who is almost taking the place of God but without any pride.
She is simply building a new world, but she is not a Super- Child, she is not an idol or a rebellious girl in a negative sense, on the contrary, she manages to teach the next person that sensitivity and imagination can help everyone out of the dark and sad periods, just like the closet where she is locked up.
The novel is divided into different parts with very intense names and the chapters are corporeal and full of meaning, as well as the language that is always delicate and has a special value, testifies the essence of history.
Martina is halfway between being in hell when she cannot understand what is happening to her as she has lost her memory. No longer she remembers the beautiful things of life and her own marked empathy at one time, and in heaven when instead she finds the exact point from which she can begin to stand out the Pindaric flights that make her unique. But the text also addresses issues such as drugs, pain, smoking, not feeling understood, friendship and love.
Martina could, in my opinion, be an Alice in Wonderland in the sad and obsolete world of "Christiane, F. Us, We Children from Bahnhof Zoo".
I liked the emotional side that is emphasized so much, the delicacy with which the themes that characterize history most are treated and also the fact that it resembles a fairy tale that is sometimes dark, but certainly ironic and intelligent.
Impeccable style and zero debacle, which makes the novel unforgettable on all fronts.
Pathos to the stars and sometimes restless thrill that doesn't spoil!
------------------------------------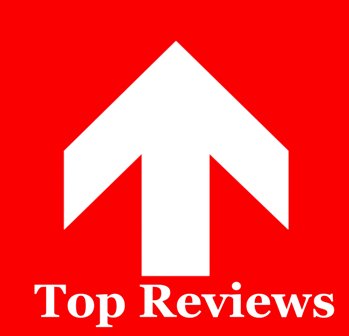 2021 September 23
Sofia Review
@la.libreria.delle.meraviglie
A girl finds herself divided between reality and an alternate world created entirely by her mind. Imagination will force her to cross a path full of unforeseen and painful, in the background of a small town square populated by a drifting youth.
The puzzles Martina will try to solve are also the puzzles of the reader who, in a romantic and contemplative novel where fantasy, drama and poetry integrate, will seek his own introspective, philosophical, human history.
First of all, thank you to Domenico for sending me this book,for my opinion, wonderful. A unique and special story that will carry you to two opposing worlds. A touching book that remains in your heart.

Recommended!
------------------------------------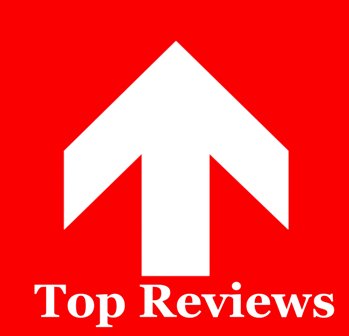 2021 September 09
@mary_la_lettrice
Clouds represent human existence, they are changeable, suspended and transitory. They represent not only the frugality of life but also the changes of the human psyche and soul.
Martina is a young woman who is struggling with the fantastic world she had created as a child to protect herself from the fear of the dark. Clouds are the meeting point between the real world and the one of fantasy. When her soul and mind are corrupted by sadness and pain, her imagination will come to her aid in overcoming the difficulties of a barren and flat life and will take her back to the parallel world she had created as a child.
Initially she is confused and afraid of what she is experiencing, but slowly the clouds help her to remember the carelessness, joy and happiness she felt with her imagination. Slowly she let go to this lightness feeling, but the clouds hide a secret that goes far beyond imagination, a past that is now forgotten but that wants to reunite with the present to live a happy future.
I read this novel in a short time because the story is fascinating. From the beginning, I felt the grip of Martina leading me into her world.
The descriptions of the landscape appear brushed on a canvas that, step by step, creates a magical, enchanting, idyllic picture, and then, suddenly, to be projected into the grey, dark, sad city!
The elegant and descriptive writing leads the reader gradually to immerse yourself in history, at some point you will feel the wind between your hair, the fresh grass under your feet, the snowflakes on your face.
------------------------------------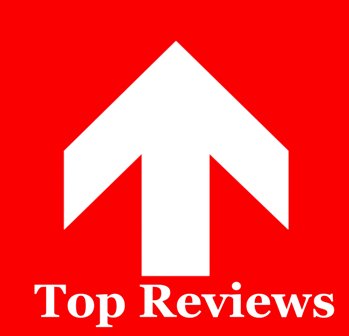 2021 September 06
Sara Review
@la_testa_nei_libri
This novel is written in a third person; It is told of Martina's life. A teenager, at the time of the story, but since she was a child, she has been hiding in a world of fantasy to escape, at least with her mind to days of loneliness that she found herself in spite of having to face. Martina, in order to find comfort, worked with her mind a whole world where the clouds were the protagonists.
Slippery and engaging writing, well-described characters. The author manages very well to get you into the book with Martina and live with her imagination. It's a different story than usual, which goes a little beyond my usual literary genres and, I have to say, I'm glad I accepted this collaboration, because the novel really deserves it. A light but, at the same time, reflective story that also touches on some problems in the real life of teenagers.
My assessment is absolutely positive.
------------------------------------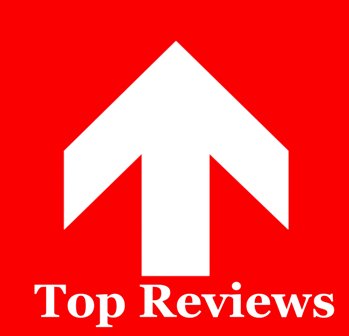 2021 September 06
@samantagiambarresi
@lifefactorymag
Night Clouds is a book that I recommend for many reasons. Because it's written well, because you can read history without thinking about where and when it's set, because, and I'm sure on those pages you will see again a piece of your life.
I saw the countryside where I spent the early years of my childhood, the brown land, the dogs I played with, a rock I climbed that seemed huge to me and instead, growing up, I found it so tiny.
The protagonist of this story is Martina, who also loses her memory and, on a journey back, will try to understand who she is and why she arrived in that place far from time.
She will discover that she was a child who loved to get lost in her fantasies and talk to animals, but she will also discover that her parents were not well behaved and she had to leave her world.
Then there will be adolescence, misunderstandings, a difficult world, drugs until Martina needs help because she thinks she's going crazy. It is her world, that world that once, as a child, had saved her; it will help her and lead her to the solution of her doubts.
A poetic and mystical book, a bit of fantasy and a bit of training, where the return to the origins, the search for ourselves often takes place in the most tortuous way, but it is a beautiful journey.
------------------------------------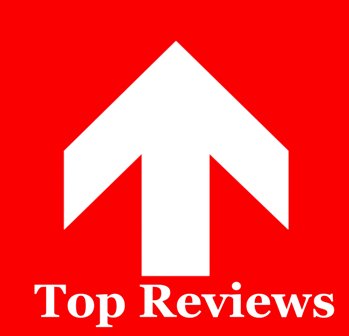 2021 September 06
Martina Review (casetta del libro)
@la_casetta_del_libro
Domenico Corna wrote a book of formation, fantasy, poetry and drama.
"Night Clouds" is not a book that can be labelled with a single genre, because these pages and Martina bring the reader into a parallel and imaginary world, but whose findings are problems of real life, especially of youth.
The novel begins with Martina waking up in the woods and has no memory. It continues with the story of the girl's difficult adolescence and then with the story of her childhood.
The reader grows up with Martina, arguing between the alternative world and the real world.
Very interesting is the choice of the order in which the life of the protagonist is told, which made me take a lesson, which in my opinion, this book wanted to convey: growing up does not mean forgetting dreams, but starting to live with them.
The style, in many parts, reaches the peak of the poetic, so, between the landscapes, the drama and the questions of Martina, the reader makes his journey between the words.
I certainly recommend reading this book, especially to those who want to grow up, to those who never stop thinking and to those who want to find refuge in fantasy.
------------------------------------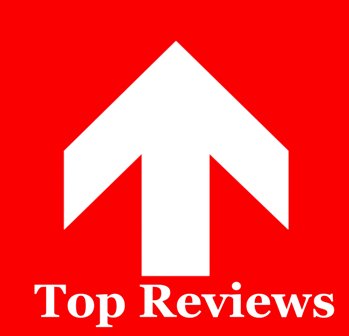 2021 August 30
Ilaria Review
@ilariasbooks
Martina has lived a harsh reality since childhood and to escape it, thanks to her fervent imagination, creates a whole world of her own, gets lost in nature where the clouds speak to her and builds stories. She can create important characters like dear Ginetta and little Edi.
Growing up, real life will lead her to meet ambiguous characters in the city square and her memories and fantasy, become a blurred memory.
The boundary between hallucinations and reality will lead Martina to search for herself, chasing the pieces of a puzzle.
The novel is written in the third person and made of continuous shifts between past and future, between real and unreal.
A very intense and rich history of philosophical and sociological connotations, which takes us inside the human mind to discover its emotions, thoughts and all the nuances that we can give to our life.
------------------------------------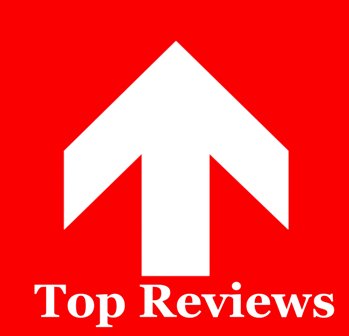 2021 August 29
Youtube video review
https://www.youtube.com/watch?v=37LL9BjBTAw
It was a very pleasant discovery.
At first reading the plot I did not have a clear picture of the situation, but continuing with the reading made everything much clearer.
The novel is written in the third person, we live the adventures of Martina, a girl who since she was little has created an imaginary world in which she takes refuge in the most difficult moments.
The writing style is very engaging, the descriptions are done very well and it seems to see with our eyes the world the author creates for the protagonist.
We find several characters who then, thanks to narrative exposures, intertwine along the narrative, going to create a really beautiful story.
A different story from usual, for some very poetic verses in which fantasy and romance blend.
I recommend it as introspective reading, for those who want to take refuge in the imagination, looking at the Night Clouds that seem to carry messages and parallel worlds where you can hide in the darkest moments.
Who wouldn't want to be able to click the switch to turn their mind off when there are bad times?
It's a really nice book that you're happy to read.
A story of personal growth, which I think anyone even minimally has done in his life.
------------------------------------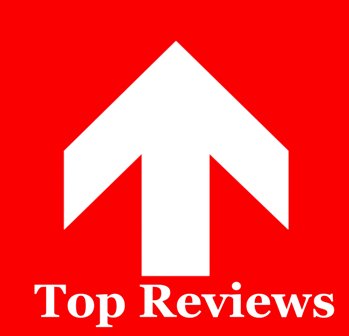 2021 August 27
@gio_books92
Night Clouds is an dreamlike journey, a sweet and deep dreamlike journey that passes through the reader without him realizing it. Martina, the protagonist, is the engine of everything. Lost memory and found in a place unknown to her, but magical for her weirdness, she will soon become more and more aware of herself and of life thanks to an exceptional guide: clouds.
The author has managed to recreate labile atmospheres, fleeting sensations that follow each other that capture the reader page by page and that push him to continue and discover more and more.
------------------------------------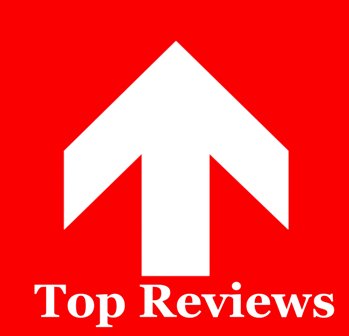 2021 August 26
Chiara Review (artigli e foglie di te)
@artigli_e_foglie_di_te
The concept of diversity is much more complex than it seems. It's a condition that creates pain. We grey-headed beings walk on this earth staring and staring blindly at anything that may seem different or improbable, and it is not right. Every person is an enigma, but superficiality obscures the imagination, its beauty is set aside and to continue to avoid what is unique. Strangeness, uniqueness should be considered as precious as Martina's mind, a child with an empathy so marked that she talks to animals and objects. The fear and despair caused by her only guilt of being different, allowed her to create an alternative world, thus dividing her mind between reality and fantasy. At the beginning I had a moment's effort to place the pieces of time. Childhood and adolescence have been intertwined, one within the other almost as inception, a dream within a dream, imagination or reality. But the moment I understood the frame and the reason why it was written, everything came out.
A particular novel, significant, certainly educational thanks to the beautiful introspective phrases that accompanied the protagonist in her growth and maturity.
We must not be afraid to manifest what we are, we must coalesce and strengthen our being because fantasy binds us and there is nothing more beautiful than escaping from reality and living in a parallel world together, perhaps with the warm light of sunset.
------------------------------------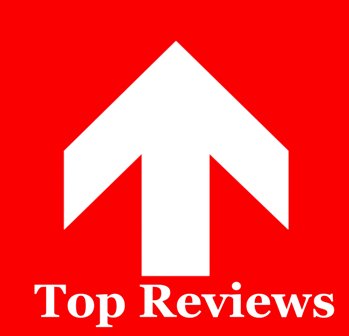 2021 August 22
Ylenia Review
@libri.e.mare
@ylenia.mazzilli
Night Clouds of Domenico Corna is the story of a girl who spends her life in the crossroads between the harsh reality and an alternate world, created directly by her imagination. Apparently, she found herself without memories, and the book is the transposition of the tiring search between the real and imaginary memories embedded in the soul of the protagonist.
During her childhood, Martina finds herself facing the frenzy of her creativity. The imagination begins to change everything it observes: the intense blu e sky turns into a flowing pastel color, and so on.
Going forward with the memories of adolescence she realizes that, past and present, reality and imagination intersect within an invisible line, which will lead her to full self-awareness and to the unveiling of her inner enigmas.
After reading this book, you feel like you've read a painting.
The visual image that has left me cannot describe it in words, because it would change from reader to reader, but I can well say that it is close enough to the image of creativity that lurks in each of us.
I recommend reading this fantasy, dramatic, poetic, philosophical and human work at the same time.
You won't regret it.
------------------------------------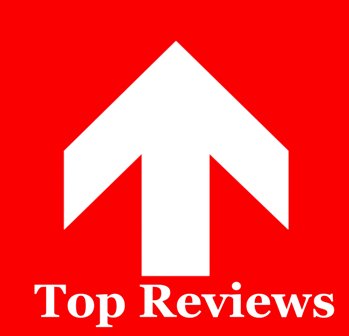 2021 August 16
@ilmondomagicodeilibri

This is the story of Martina. Together with her we will take a trip into four steps: up on the plateau, down here in the city, childhood and the return home. It's a constant alternation between reality and fantasy.
Yeah, the fantasy. Imagination. It will be precisely these for Martina the cross and salvation. Strong enough to take her to the clouds to rejoice and create a world of her own choosing when she was a child. Strong enough to be sick during adult life.
The author, thanks to these continuous transitions from childhood to adult life, and vice versa, was able to convey a beautiful message (among many: The imagination, that children have, should not be lost when the years go by. It might be a salvation to have a world within us that only we can see.
"Two are the lives: one to live, one to invent. The first is often forced to live it as it comes. Sometimes you can change it and then it seems that everything works well, sometimes it doesn't work at all. But there is another life, it can lead you where there is no anguish, away from nightmares. It doesn't come when the color is born. It doesn't end when you have to leave it. It will always be there, waiting for you. Imagination can elevate the mind beyond the usual perspective. Take to the top of the highest mountain to discover the whole course of life without limitations. Beyond any barrier... The whole existence."
I really don't feel like adding much else because I think this is a book to read to make a unique, inner, personal and subjective journey. I can tell you that Domenico Corna's pen is an expert, poetic and wise pen.
I would have liked to have read it in less time and with fewer interruptions but unfortunately I was not able to. If you read it, read it in one breath!
------------------------------------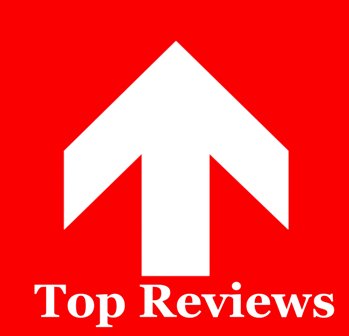 2021 August 16
@malva_bookstagram
If the clouds could talk, what stories would they tell us?
Nght Clouds talk to Martina, they always do...
Martina's not an ordinary girl, or rather she is, but there's a whole world in her head... The fantasy escapes her and makes her create a whole world where the sea and the mountains mix... The clouds give her her first friends.
At some point Martina has to grow up and leave a world that gave her joy for reality, for the square with the fountain.
Here she knows different people, meetings and clashes are part of our lives as well as wrong choices.
The important thing is to find the right path.
The fantasy will help Martina find her way back and finally her rightful place.
Halfway between the real world and the one she invented.
Night Clouds it is a novel written with the heart and reading it I immediately thought of the clouds of Johnconstable and the games I played as a child.
I always liked looking at the clouds and seeing shapes in them.
I've seen dragons and waltz dancers, crocodiles and kids on bicycles...
------------------------------------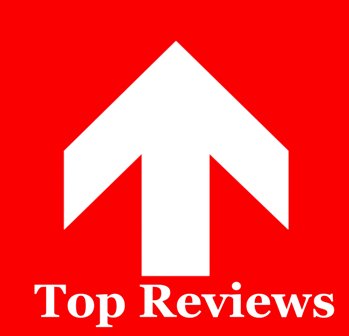 2021 August 16
la-valigia-di-carta.blogspot.com
"Fantasy can go wherever you want. In heaven if you want or to the darkest unhappiness if you think it can exist and you are afraid of, make you live terrible nightmares to call them hell."

Metaphorical poetry, imagination, reality, pain, incredulity and understanding impregnate this singular "adult fairy tale", a story apparently a little ambiguous in its philosophical and fantasy colors, which however leads to deep introspective reflections on human nature.
Martina is a strange girl, since she was a child she prefers the company of animals to that of people, and for this, she is often punished by her father. He locks her in the broom closet for two hours every afternoon for one week. There Martina creates with her mind's eyes a parallel world in which to take refuge in order to dispel the fear of that dark narrow space. There are Edi and Ginetta, mother and son with whom she spends quiet and carefree moments. After the punishment, Martina has no way of getting into the closet and slowly forgets that wonderful place.
Now a teenager, she joins a group of boys and girls who populate the town square. Between joint and guitar songs they intertwine and lose lives, until Martina one night begins to not feel fine...

"...that night something strange had happened, beyond her control, something bigger that she could not explain."

From the pages emerges with prepotence the contrast between the cruel reality and the serenity of the world invented by Martina. The contrast between the suffering and the problems she faces in her days in the square and the calm and lightning beauty of the imaginary place. The distance between the terror of facing the inner demons and letting go of the embrace of the "Night Clouds", a kind of illustrated books that show what it was.

"These must be the strange clouds told by Ginetta, those with the extraordinary power makethe imagination alive."

A surprising journey and at times incredible, an odyssey that from childhood leads the protagonist to understand how she found herself lost in the maze of fantasy. A spasmodic search for her identity, whose frequent obstacles have driven Martina to abandon her in favor of an unreal dimension. But when memory returns then she has to deal with the loss of all certainty and with questions without obvious answers...

"There has to be a connection, somehow your lives have something in common."

A not easy book, which pushes the reader to go back and forth between past and present events, between reality and fantasy, often getting lost in the meantime, trying to make sense of everything. That sense that perhaps is already within us...
Recommended to those who have the patience and constancy to walk the intricate corridors of the mind!
------------------------------------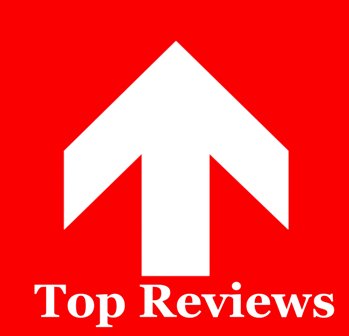 2021 August 16


Elisa Review
lenovefigliedizeus.blogspot.com
Since she was a child Martina had been quite complicated so that her parents had encountered many difficulties in managing that different being of hers. She did not interact with other children because she did not understand how they could be happy to use their imagination to play games with the real lives of adults.
Martina's fantasy had bigger wings, was capable of creating new worlds. Martina had an unusual sensitivity, suffered when leaves fell from trees in autumn and loved to talk not only to dogs, but to all living beings.
Martina, forced long before by her parents and life to forget that fantasy child, is suddenly once again wrapped up in that fantasy world of hers.
But she is no longer the Martina of childwood days, she is afraid of it and does not recognize it; As an adult she does not understand how there can be a world where snowy mountains coexist alongside arid deserts, where from the thick woods of firs there are pranksters squirrels who enjoy throwing acorns to passers-by.
The young woman feels lost so divided between two worlds, that of fantasy and that of reality. It will not be easy for her to put the puzzle back together, to face what looks like a disease; It will really take a great will force to overcome the fear that the nagging and the distrust of those who stand by it.
The book by Domenico Corna is a very particular and not easy to classify: fantasy, dramatic, contemplative, philosophical.
It is an evocative book in which the reader is led to get lost in the flow of thoughts and memories of the protagonist. The reader often finds himself floating among those red clouds that carry stories and thoughts.
Martina is a novelty Alice in Wonderland, but also a little prince who meets the fox. Ginetta and Edi accompany Martina on her difficult journey in search of herself as Dickensian Christmas ghosts.
"Night Clouds" is also a novel that tells the youth discomfort and does it through the stories of the boys in the square that Martina frequents for a period of her life. These are the stories of Daniel with her guitar, Laura with a passion for politics, Gianni the sensitive boy who falls victim by heroin, Luisa in perpetual escape from the mother prostitute, little John who thanks to Martina's intervention manages to save himself in time and rebuild his relationship with his mother.
"Night Clouds" tells us about the difficult parent-child relationships, the incompatibility and the difficulty of making the right choices, tells us about the fragility of each of us and the fear of growing up, but above all it tells us how important fantasy and imagination are in our lives.
------------------------------------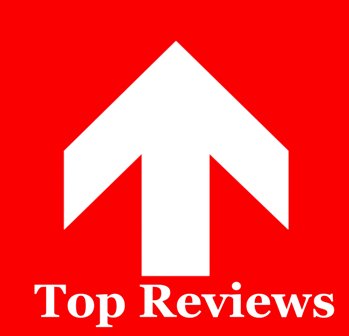 2021 August 14
"Night Clouds" by Domenico Corna: a small pearl
Domenico Corna is the author of "Night Clouds", a small editorial gem. The book is written in a historical age where dreams and fantasies are considered almost as something abnormal, something that goes beyond the canons of daily routine.
Martina, the protagonist of "Night Clouds", is followed and described during her life cycle, from childhood to adulthood.
The content of the text cannot be minimized with the usual childhood/fantasy/heavenly period and adult age/lack of imagination and therefore hell, is much more.
Little Martina lives in her own mind, a dimension that goes far beyond the objectification of daily events.
With the strength of her imagination she becomes the new demiurge of a parallel world that takes shape as soon as she closes her eyes in the broom closet, when her father punishes her to correct her "diversity".
On the first day of punishment, turning a blind eye so as not to be overwhelmed by fear, she sees a small cloud materialize in front of her that, almost by magic, will give birth to her new world. A world in which she is free to express herself, in which she passes from a winter landscape, where snow falls flat, to another autumn with reddish yellow leaves and chopped... she who cries for the premature death of a plant, a flower, a gem.
Martina has a good and noble soul, her strong sensibility leads her to talk with everyone: objects, animals, plants etc... and to want to save them from their tragic fate, such as the dog Lillo.
Martina the Creator, like Our Lord, will populate her world with the presence of a friend who will keep her company and with whom to play: Edi.
She thinks of everything, she is a wise and intelligent child, Edi needs to be followed and educated when she is not there, and gives him a mother: Ginetta.
The beautiful landscape, emotional of the first chapters, is cancelled when the protagonist begins to live in the square of her own city. Then the naked and cruel reality will far surpass fantasy.
There will be other meetings with other characters, for example: Daniel, John and Sergent Panebianco.
Martina will live on illusion, hallucinogens that will give her hallucinations, and discover how labile the line between madness and fantasy is.
Will she be able to answer all her questions?
Domenico Corna, with a sharp and fascinating writing, urges the reader, especially the teenagers, to go deep. A book particularly recommended to young people, for the problems they face.
------------------------------------
2021 August 06
@le_letture_di_stefy_
Reading this novel was like stepping on a magical and multicolored carousel. One of those that gently spins and swings slowly and you can look at the world around with a different perspective.
I am not a fan of fantasy or surreal stories but this time I let myself be carried by the poetic, soothing and light writing of Domenico with true joy.
But be careful!
Light, but not in the topics because this story is very intense and profound and made me think a lot.
The protagonist is Martina, a girl with no memory who finds herself in a strange and charming place.
We still don't know if it's a dream or a reality.
This place will be the starting point for the search for herself and the core of her existence and, we readers, will follow her along this difficult but necessary path.
Other traveling companions will be the clouds.
Yes, because it is precisely through the clouds that go down soft to her, that Martina will be able to wrap herself in the dimples of memories and trigger her fervent imagination.
With her we will meet various characters who will have a lesson to teach us and then, just as for the ride, we will stop again at the starting point but quite different from when we had left.
More conscious, more mature, full of memories that we thought were lost in time, but that this novel is able to bring back to life.
Domenico brushes very well sensations, landscapes, perfumes and is able with his words to make us understand how great the importance of fantasy and confidence in us is, as beings thinking and endowed with the greatest power in absolute: to create our dreams with the mind and always pursue them, in order to make them come true.
Recommended to those who love dreamlike, thoughtful and suggestive stories.
Good Domenico!
------------------------------------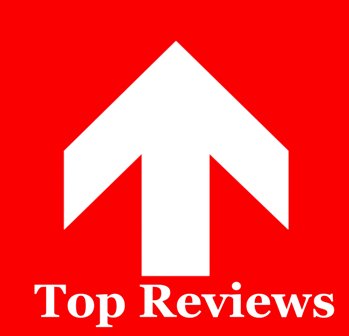 2021 August 06
@ca_libri
In this book you can see, in its completeness, the mind of a young girl who, in a very young age, creates a world in which to flee from the harshness of reality. The real dimension and the imaginary dimension are described in great detail, which makes the reader almost feel as if he is descending into the thoughts of the character as if they were his own. With the continuation of the reading we will see the protagonist grow, who will be forced to face the difficulties of life, never forgetting the figures that accompanied her in her fantasy.
"Fantasy can go wherever you want. Heaven, if you desire it, or the darkest unhappiness if you think it can exist and you are afraid of, make you live terrible nightmares so you can call them hell."
I thank the writer very much for the opportunity and kindness!
As usual, I hope that this novel can expand its horizons more and more, because it deserves it!
------------------------------------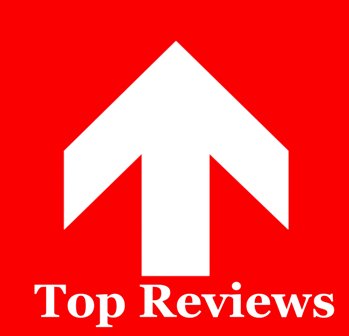 2021 July 29
@chiara_consiglia_libri
I can honestly say that this book, page after page, has been a revelation to me.
The length can make you think of a heavy book. But, actually, it is slippery and pleasant, suitable for a summer reading.
For those who love Yellow or, in any case, books with a touch of mystery intertwined with the supernatural, you will surely find here what can reflect your tastes.
The story revolves around the life of a girl, Martina, who is not only a city girl, but much more...
The landscapes described are suggestive and meticulous (they make you think of those of Trentino) making you immerse the viewer in a climate of fantasy and dream.
------------------------------------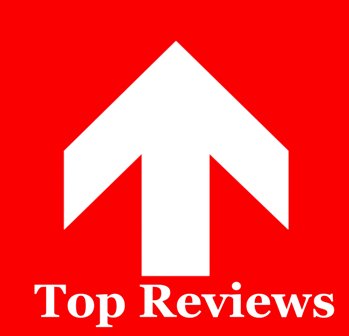 2021 July 25
We are lost sometimes. You go back and forth to look for something that can confirm a hypothesis. You dig among the memories, dwelling in thoughts, looks up everywhere, to give shape to what has changed to which we cannot give an explanation. You realize that a piece of your life is missing and you don't know what there is finished inside. You don't even know where the void has come that has built fears. You try to fight what obscures the serenity by leveraging your mind. You rely on it to give a name to what you're missing. You go ahead to give a place to the past that stopped making noise. So, you take a breath feeling you have more strength than you can imagine. It cannot be a puffs from nothing, but the loss of many more things together. You inhale slowly and silently to recover what you lost, you would like to recover immediately, put it back in the memory.
In Night Clouds by Domenico Corna you are suspended waiting to know what will happen to the protagonist. You walk next to her to retrieve pieces of her life that she doesn't remember more. The vacuum made earth burned in her head, yet her mind goes helped to recover what fell into the dark. Real and unreal merge up to mix to give an account to the imagination that creates living spaces to be discovered. The story made of Chiaroscuri is a continuous enigma to be solved.
Sliding writing. Clean the prose. The reader manages to enter the story by becoming the same strength of the protagonist's tendentments.
------------------------------------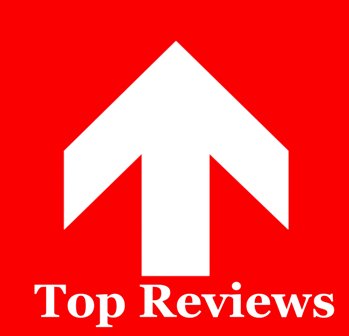 2021 June 25
Domenico Corna produces a very deep and original literary work worthy of reading. Recommended especially for young people who ask themselves a thousand questions and are full of existential doubts every day.

Story

Martina is a girl who lives between really intense reality and an imaginary world fantastically produced by her mind. This happens as a process of life and survival in order to be able to balance life with hope.
When reality appears grey, you know, we never know how to deal with it, and so here we all appeal in one way or another to the phenomenon of the imagination.

Comment
I found the book very free and particular. Stories of life, experiences, walks and trips of the mind, continuous relationship between object and subject. Very philosophical and literary, humanistic and sociological, offered to the reader, in this case, me and others who are about to keep this reading, good emotional and human support.
For those who have already read it, however, I suppose it is clear the great mastery with which Corna has broken into our hearts talking about the human mind and its great abilities that are both neuroscientific and artistic.
Our mind produces thoughts and visions, projects itself in infinite worlds and creates future. The imaginary, capacity produced by imagination, thought, reasoning capacity produced by neurons, are quality that we have as human beings and that make us a little scientist and a little artists and poets. So if we are born and we grow able to be writers of our lives despite being in a reality already established, We are already leaving with an advantage: if we don't like something, we can change it. Whether we need soul care and need to be reborn, or simply to change aspects of everyday life.
The book then, it as a journey, a Zen Guide, a manual of the human being, understood as a body and consciousness that through the ego, the mind, comes to give birth to many realities. Someone said that reality must always be placed in quotation marks because there are so many realities and many are the meanings of the word itself.
In my opinion these pages must be read as a hope: even if Martina or we are adopting various ways to get out of some tunnels and reborn, we take these escape trips as the possibilities, regardless of the result and we ask ourselves: if we didn't have the imaginary, how would we treat some things, even those apparently insignificant?

...When sociology makes us sociologists of ourselves...

In the Book of Domenico they are certainly clear from the principle of the basis arguments to which to rotate around the whole speech of words and thoughts well calibrated by the same author.
Imaginary, mind, creation, psyche, reality, processes. Here is: What the protagonist does is to create a dialectical process between her and the world, a dialogue takes place and not a monologue, there is human and emotional tension toward the nature around herself. Her mind connects with something else and it is this continuous conversation to make she exists with her imaginary worlds.
All this appeals to the sociology of knowledge, learn about reality through their thoughts, through the stories, we need to tell why it makes us alive and why men need to tell themselves more things to feel active, beyond the reality that lives and that has been automatically given to us, here and now.
Why then read this book? For several and endless reasons and why hides an irrefutable truth: we are full of truths, things to say, we are infinite and vessels that must be constantly filled and that, above all, do not stop at a reality. The Night Clouds are just what reveal tired nuances but say the most remote and true things of the soul.

------------------------------------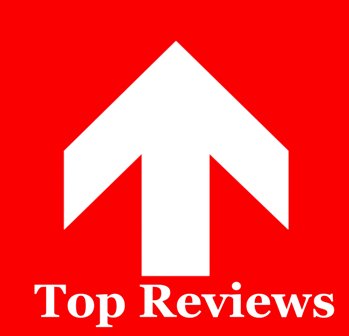 2021 June 23
Domenico Corna amazes us with his sensitivity and makes us fly in a fabulous atmosphere...
I had the pleasure of encountering this novel and interlocuting with the author, Domenico Corna.
I decided to come across this new and moving reading in which fantasy, drama and elements of pure poetics are intertwined.
Already from the first pages I had the impression of having been catapulted into a dreamlike dimension, surreal and very pleasant.
I often discovered similarities between Martina, the protagonist of this novel, and Alice in Wonderland, precisely for the ability to idealize a fantastic and parallel world to reality, where the impossible to the human eye is made possible.
With the scrolling of the pages, I got excited and I tried a lot of tenderness toward this young girl. She faces in solitude themes of life very delicate related to the existence of us all, such as the discovery of a dimension of drifting, however, we set up (and we wish) to keep away but, some find themselves having to face.
Precisely, due to the density of feeling and a poetic descriptive ability but at the same time modern and never a wonder, I highly recommend reading this new and surprising novel.
------------------------------------
2021 June 20
Narrated in third person at the past time, run through the events of the young Martina, a girl with a fervent imagination. In tender age, in order to escape from a often painful reality, she has created a whole world by her own. She, the only ruler of that world generated by her mind, wants to lay down the law according to her imagination to find space a nature without equals, where everything is as she wants. And the clouds whisper, suggest and tell stories.
Soon Martina realizes that something important is missing in that perfect world: a company, a friend, someone to count on when she takes refuge in it. This is how she creates little Edi and his mother Ginetta: two figures that will become constant presence in her childhood.
But time also flows in that place, as well as in reality, and Martina becomes a young woman who spends her time in the city square, where she takes roads and frequents unspeakable friendships. That perfect world, where she was happy, fades into confused memories in the midst of her mind and heart.
Perhaps, however, not everything is lost, and those two characters, once so dear to her, have always remained there for her to return and be claimed when she needs them most... and discover their true nature.
Who are they really, or who were Edi and Ginetta? And what about that wonderful, perfect world? On her journey to discover the truth, Martina will be able to find that part of herself that never left her, even if she had not felt it in all those years, and the clouds will speak to her again. Those magical Night Clouds.
A style of poetic writing, with sweet and characteristic tones, like remembering a beautiful dream. The descriptions of the fantastic world are well detailed, and in stark contrast to the harsh reality that stagnates in front of the life of every day of the protagonist. Both dimensions are skillfully described, but they still leave the right space to the imagination of the reader, who will have the freedom to interpret and understand what that fantastic world came from and why. Until the final resolution, in which one can reclaim and learn to dream like Martina, even now that she is an adult who sometimes remembers to listen to those beneficial clouds friends, admiring the sunset and returning a little girl.
Recommended reading!
------------------------------------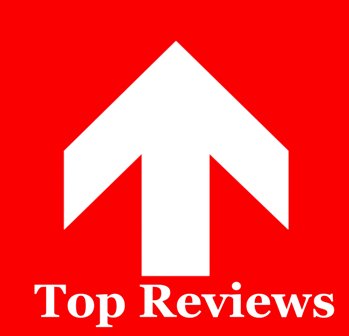 2021 June 20
The protagonist of our novel is Martina, a young girl with the gift of imagination. She has clouds as friends that, with their color games, whisper to her and tell her stories. It is thanks to them that Martina will create two characters: Edi, her friend, and Ginetta, Edi's mother; both will place in the "Refuge of Edi", where time flows just as it does in reality.
As we continue reading, we are seeing Martina who has become a woman. She starts to meet not highly recommended people in her town; But she must continue to deal with her mind and her heart until she discovers that part of herself she thought she had lost.
Have you ever tried to imagine conversations with clouds?
I wanted to read this novel very much, because I felt immediately attracted to the title, couse I too am delighted to see the night clouds turning red and creating color games in the sky and, why not, also to imagine figures.
After all, which one of us have you never seen clouds resemble anything or anyone?
This novel is divided into sections and each section tells a part of Martina's life; is told in the third person. The style is clean and accompanied by delicate, sweet tones and at times poetic. The descriptions are very precise, even if in contrast to the reality that our young protagonist has to face. All scenes are described in detail, so that the reader's imagination is greatly stimulated.
I strongly recommend reading "Night Clouds" for many reasons: first, the ending, which I am sure you will enjoy very much; and then because it is a book that helps to dream and imagine, activities that have always been good for the heart and soul, just as it is for our Martina.